The third Pan American Kung Fu Championships in San Jose, California recently came to an end for members of the Bermuda Sanshou Association.
At the conclusion of the competition, Bermuda picked up two gold medals and five silver medals.
Adding to the opening day gold medal count was Talia Iris, who won the Women's Taiji Open Hand before going on to win the Women's Straight Sword silver medal to close out Bermuda's participation.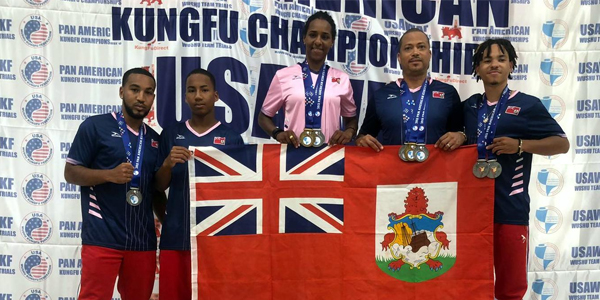 Read More About