[Written by Don Burgess]
Life couldn't get much better for Tiffany Dawson.
This past weekend she won a World Beauty, Fitness, and Fashion [WBFF] competition in Dallas, Texas on Saturday and earned her pro card. Next month she will compete in the world championships, and in September she will marry the love of her life.
Ms Dawson told Bernews the competitions cater to the athletes because it was founded by an athlete.
"It is a different kind of bodybuilding competition," she said. "Think of Victoria's Secret runway with bodybuilding."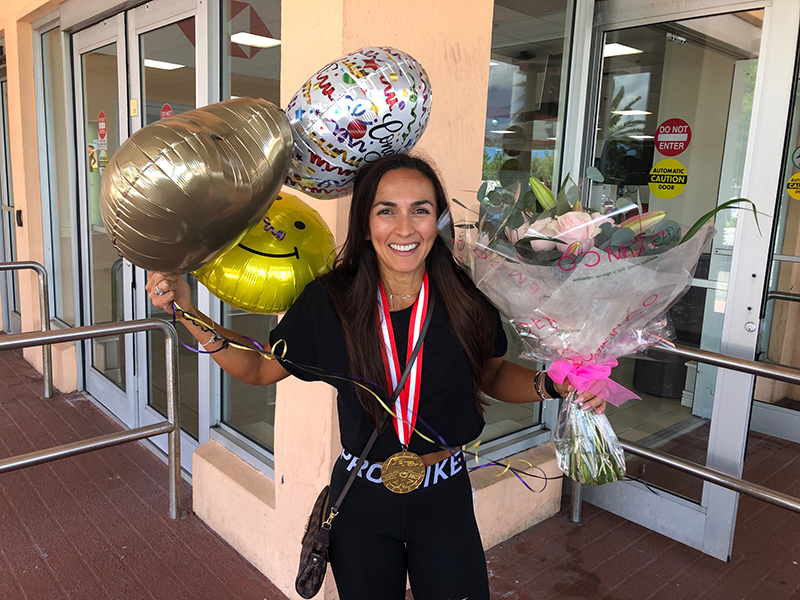 Ms Dawson says it allows the competitors to bring out their personality on stage.
With the help of her coaches, she prepped for the Dallas for 16 weeks to get in the perfect shape.
"I had to go to the gym every day and makes sure I followed my plan. Sometimes it was a little daunting because I can't really go out and do so many social things and can't drink alcohol."
She said she was very shocked she had won. Before this event, she had only competed once before, and that was locally in 2017, where she placed fourth.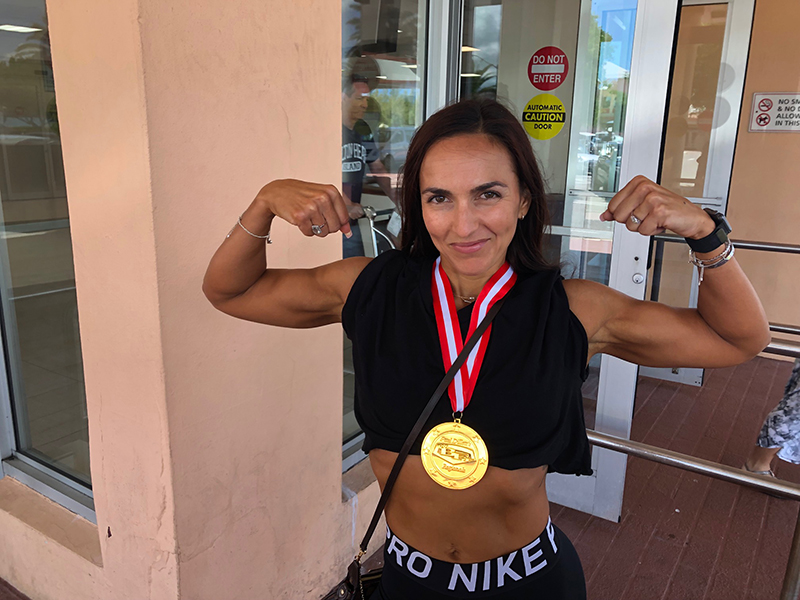 "I was in the top five, and they had us step back, and they called third place, they called second place, and then they called first place. They called 'Tiffany,' and I thought 'There's no other Tiffany here.' They said 'Dawson,' and I went, "Holy! That's me!'
She added, "I feel super blessed and like the universe is working for me. I have so much support from my family and my friends, so it makes it better.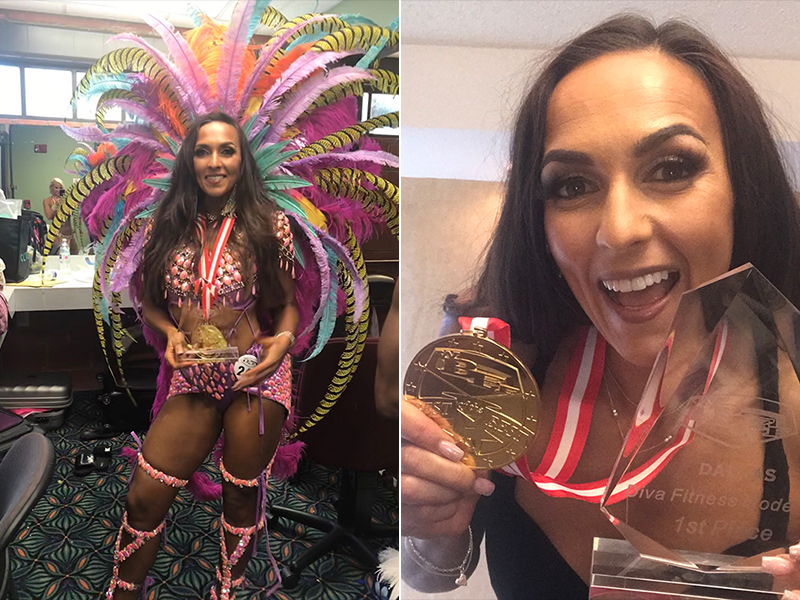 By winning the competition she earned her pro card, which has caused a slight, but happy complication.
She was already registered to compete in the World Championships in three weeks, but as an amateur. Now she will have to refile her paperwork to compete in the pro division.
She was all smiles as she talked about her upcoming marriage to Ben Pewter in September, whom she described as "the love of my life. He is my biggest supporter."

Read More About