The U.S. Coast Guard Cutter Barque Eagle arrived in Hamilton on Friday [July 20] as part of its 2019 cadet summer training deployment.
A spokesperson previously said, "While in port, cadets from the 'Eagle' will participate in community outreach activities with WindReach and the Sandy's Boat Club Youth Sailing Program.
"As the only active-duty sailing vessel in the U.S. military, the 'Eagle' is used as a training vessel for future officers of the United States Coast Guard. Every cadet who attends the Coast Guard Academy spends a minimum of six weeks on board the ship learning technical, leadership and team building skills while managing challenges faced at sea.
"A permanent crew of six officers and 55 enlisted personnel maintain the ship and train up to 150 cadets at a time in navigation, damage control, watch-standing, engineering, and deck seamanship. The summer 2019 deployment spans five months, stopping at 12 international ports including the UK, Norway, Denmark, Belgium, Portugal and Bermuda."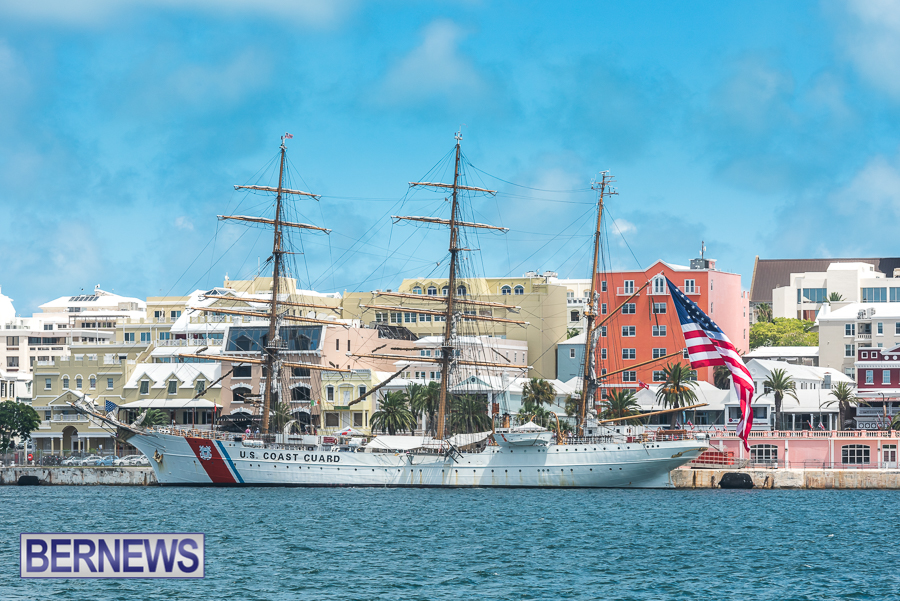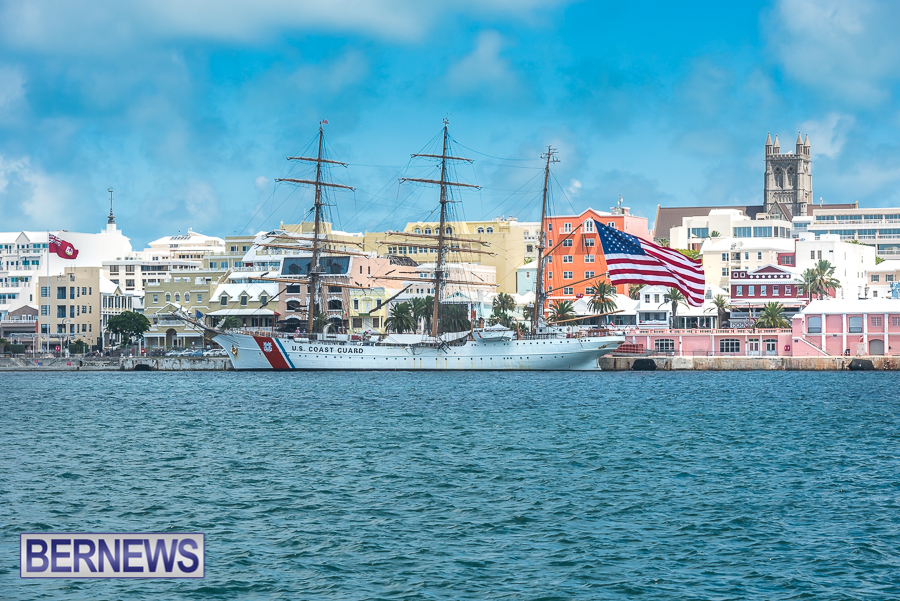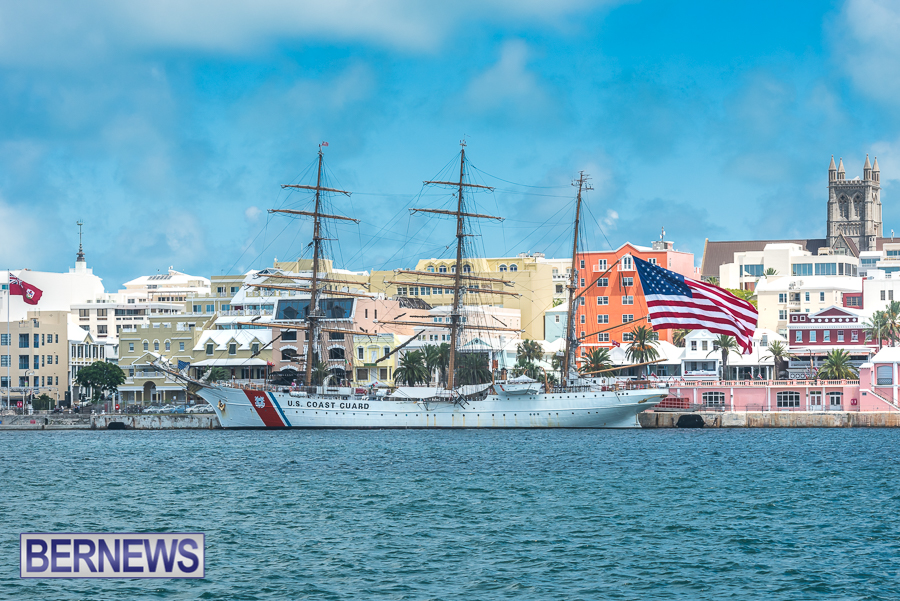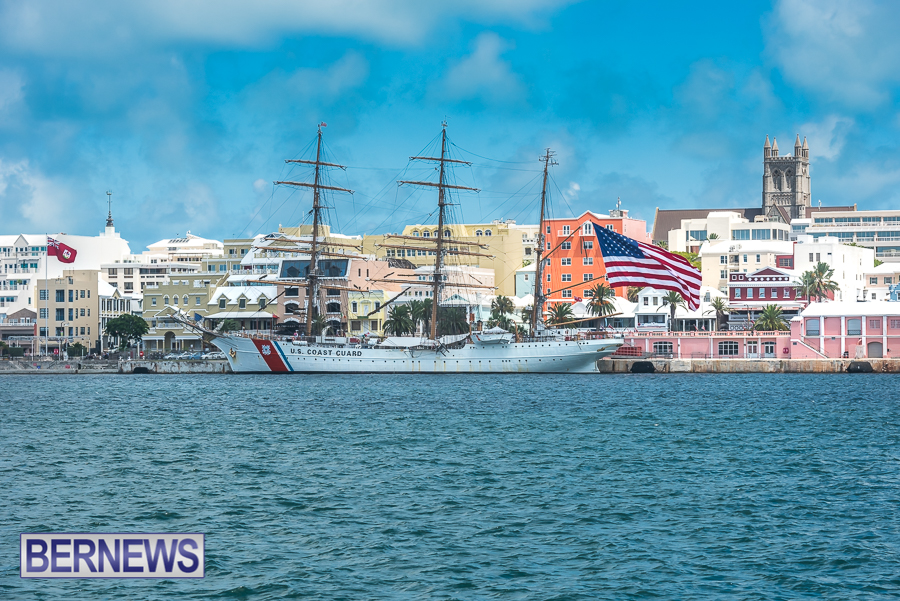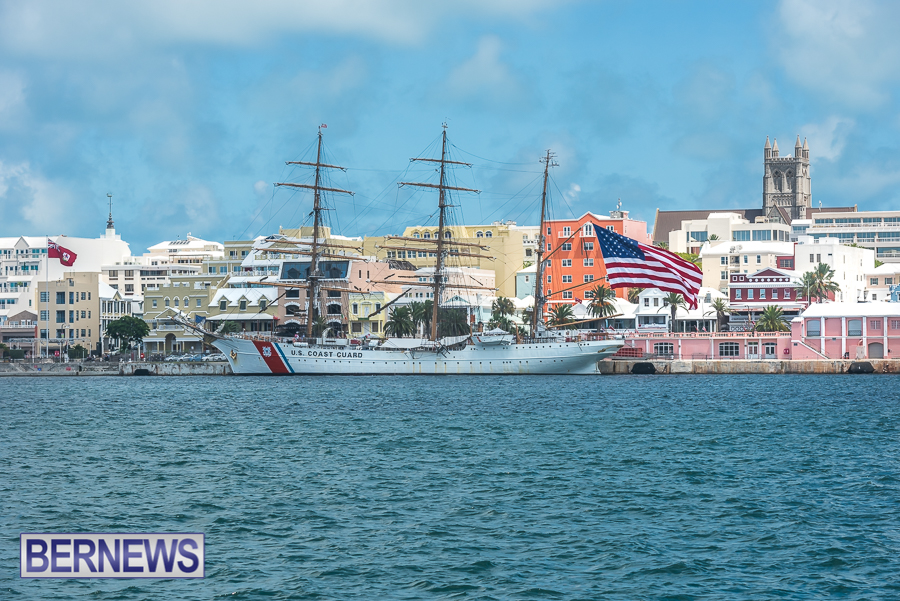 Read More About