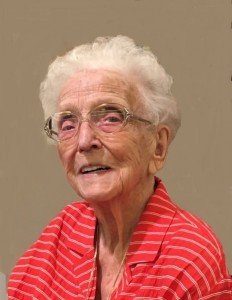 Artist and costume designer Emma Randolph, renowned for both her Bermuda paintings and her work on local theatrical and film productions, died in Spokane, Washington on Monday [Aug 19]. She was 96.
American-born Mrs. Randolph moved to Bermuda with her family in 1957 when her husband was appointed head of civilian personnel at Kindley Air Force base, later the US Naval Air Station.
"She designed costumes for local theatrical groups like the Bermuda Musical and Dramatic Society and the Bermuda Civic Ballet," says an obituary in Spokane, Washington's The Spokesman-Review newspaper.
In 1978 Mrs. Randolph created the costumes for the TV movie Bermuda Depths, starring Carl Weathers, Connie Sellecca and Burl Ives.
Shot entirely on location on the island, that fantasy film was produced and co-written by American-born Bermudian TV and movie mogul Arthur Rankin Jr. It was the highest rated made-for-television movie aired on ABC that year
"Throughout her successful costume design career, Randolph was always painting," continues the Spokesman-Review's obituary. She told the newspaper in 2009 that she had sent her daughters through college selling her oil, pastel and watercolour paintings of Bermuda seascapes and landscapes at local galleries.
After Mrs. Randolph's husband retired in 1978, the couple moved back to Spokane, where they had lived before coming to Bermuda.
You can read the full obituary here
Read More About
Category: All