The 2019 Scooter Mart Bermuda Charge, featuring custom and classic cars, is set to be held on Sunday, September 1.
A spokesperson said, "This week has seen entries from three beautifully restored custom and classic MGs, with one model dating back as far as 1942. The MGs are privately owned and one of the collection can be seen below, a stunning custom restoration project carried out by Kevin Busby of KB Custom Designs."
Mr. Busby said, "The paintwork fades from purple to black. The paint has been done with such precision that you can't tell where the purple ends and the black starts – it's definitely a showstopper."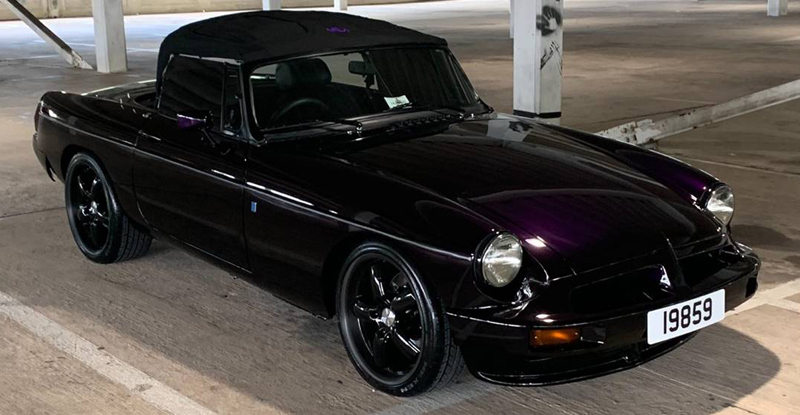 A spokesperson said, "Paul Martin Precision Automotive will also bring equally impressive machines to the display, with two tents set aside for many of their classic and custom cars and motorcycles – some of which will come from Mr Martin's collection at the Bermuda Vintage Transport Museum. Several private collectors have also entered custom motorcycles, painstakingly crafted by hand in their home workshops.
"The Scooter Mart Bermuda Charge is an annual Charity Ride-Out & Auto Show, developed to celebrate Bermuda's motoring culture. Scooter Mart founder Nick Thomson attributes the increase in car and motorcycle entries to the $500 prizes which are up for grabs – for the best examples of custom and restored original vehicles."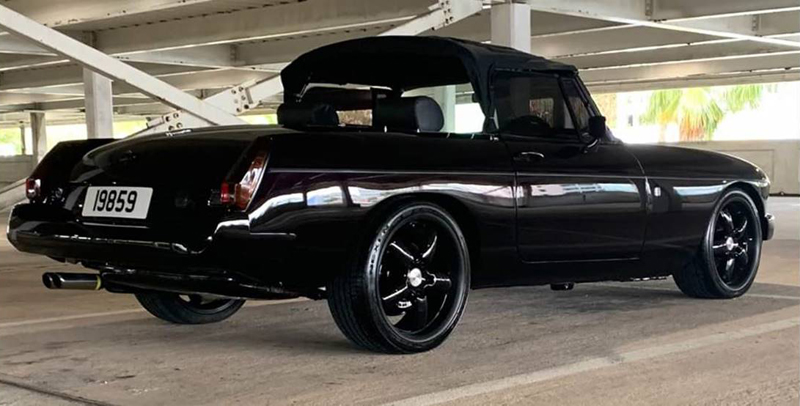 Mr. Thomson said, "Everyone who comes in to Scooter Mart has heard about the ride and the show. They're excited to compete. We've seen some incredible bikes come through for last minute preparations. I'm sure the presence of [superbike champ] Steve Plater has encouraged people to raise their game too. It's going to be an exciting day for Bermuda's motoring community!"
A spokesperson said, "Visiting superbike champ Steve Plater will be easily visible to spectators as he enjoys the ride in one of the many convertible sports cars which have entered. Motorsports enthusiasts will find Plater and the team from the International North West 200 in the Scooter Mart tent.
"The Auto Show starts at 12pm on Sunday 01 September at Clearwater Beach, and the Ride-Out will leave at 2pm, returning at approximately 4.30pm to be welcomed in by the St George's Original Dancerettes before the Best in Show Contest."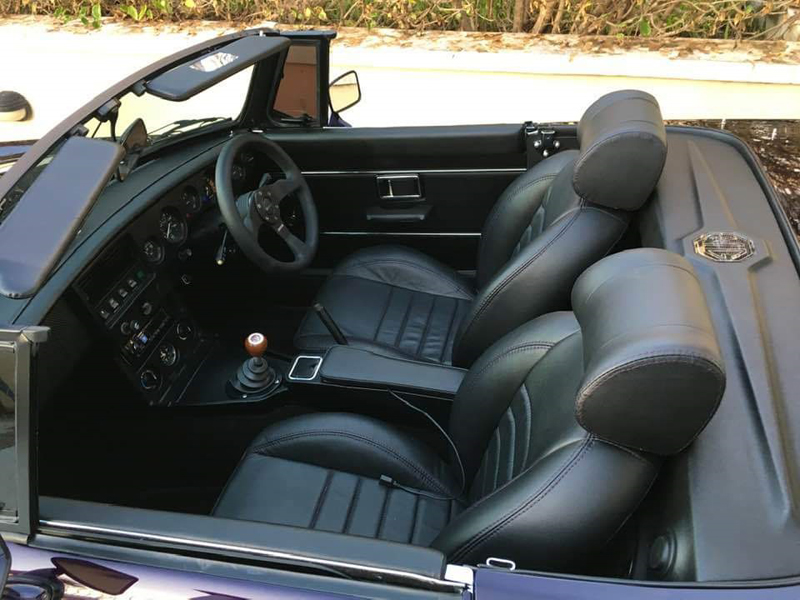 "The show is free to event visitors. Ride-Out participants and Best in Show entries must purchase a $29 ticket at bermudacharge.com or bdatix.bm. Each ticket covers a $5 charity donation to Greenrock, and includes a limited edition T-shirt and a free raffle ticket to win a Scooter Mart Yamaha on the day."

Read More About
Category: All, Entertainment, News