Memoirs of a Dancer is getting set to present their fourth show, titled "Trip," under the artistic direction of Kiara Wilkinson, tomorrow [Aug 24] at 8.00pm at the Ruth Seaton James Auditorium.
The show features work from 30 dancers and six choreographers, including:
Charnae Richardson – Hip Hop
Denzel Amos -Hip Hop
Tatyana Butterfield – Hip Hop
Alyssa Smith – Hip Hop
Alexis Rochens – Contemporary
Kameron Burgess – Contemporary
Mia Williams – Contemporary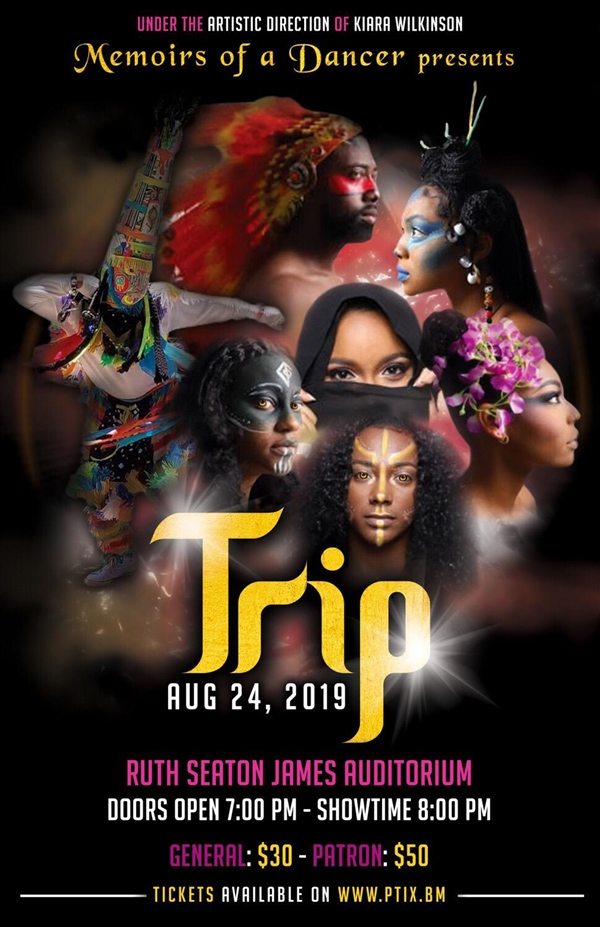 A spokesperson said, "Memoirs of a Dancer is an annual dance production that began in 2016. It serves as an opportunity to young adults who are interested in dance to be able to commit to the intensive summer program and showcase their talent at the end.
"It is a perfect way for those who cannot afford dance classes to be able to dance and be a part of what is essentially known as a recital. Dancers are not required to pay a single penny, as the show is fully sponsored.
"Kiara has danced since 5-years-old. She trained at UDP and moved on to start a dance group in the Bermuda Day and Christmas parade called Split Personality [2008-2012].
"She went off to law school but still maintained a passion for dance, so choreographed and participated in numerous performances during summer breaks from university such as Miss Bermuda and Evolution Fashion Show. Due to the high demand for dance opportunities amongst young adults, Kiara had the idea to put together a dance production catered to young adults – all expenses paid.
"The first year in August 2016, the show was at City Hall, wherein tickets sold out in five hours of being on sale; in the second year in 2017, we expanded to Ruth Seaton James, and with almost double the capacity, we sold out. The theme was University of Dance.
"In the third year in 2018, the show was held at Ruth Seaton James with yet another sold out show, with the theme Mood Mansion; this is the fourth year, with the theme Trip.
"Each year, a person in need receives the dancing dollar award to assist financially with their medical needs.
"Thank you to all of the sponsors and individuals who have donated time and money to put on yet another highly anticipated production."

Read More About
Category: All, Entertainment