The island is scheduled to host an International Federation of Bodybuilding and Fitness [IFBB] Pro Qualifier in December of this year, with the overall winners set to earn an IFBB Pro Card.
No qualification is required to participate, the league is open worldwide, crossover for open novice and masters will be allowed, and the classes are set to include Men's Physique, Women's Physique, Classic Physique, Bikini Figure, Bodybuilding and Fitness.
For more information visit worldsportspromotions.com or email caribbeangrandprix@gmail.com.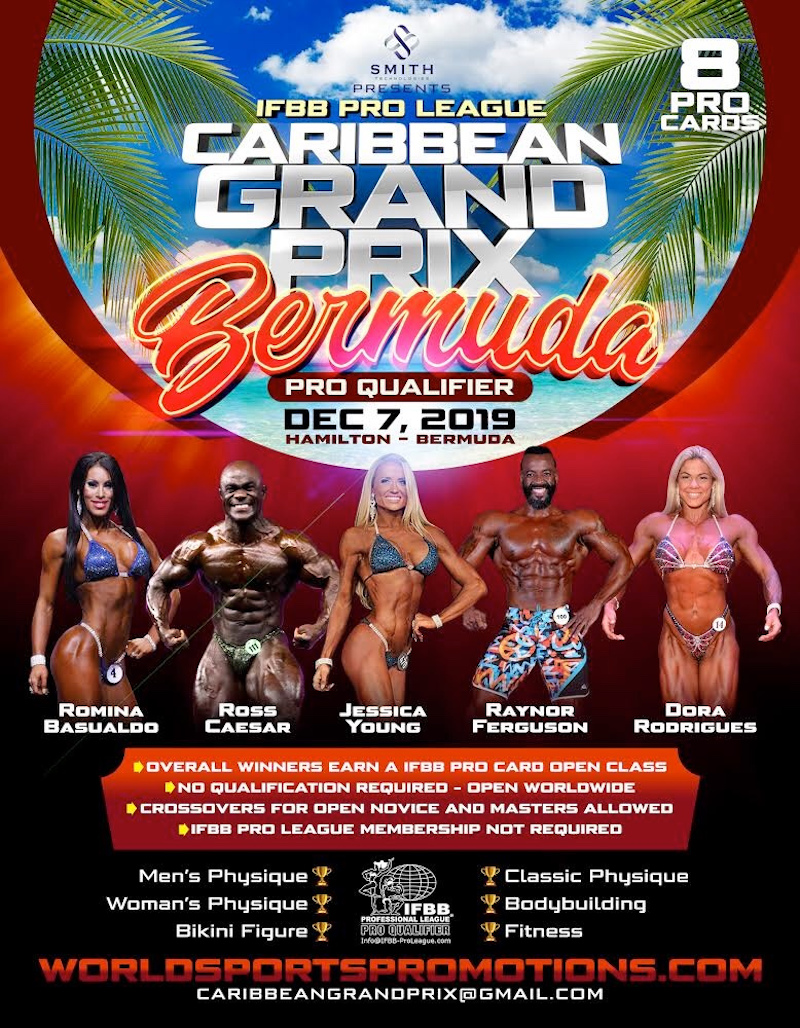 Read More About