Bermuda's Christian Ebbin was crowned the CORK International Optimist Regatta 2019 Champion following three days of racing in Canada.
Ebbin along with Magnus Ringsted, Rachael Betschart, Pj Rodrigues, Amelia Lewis, Sophia Dias, Laura Hupman, Ethan Thompson all took part in the event.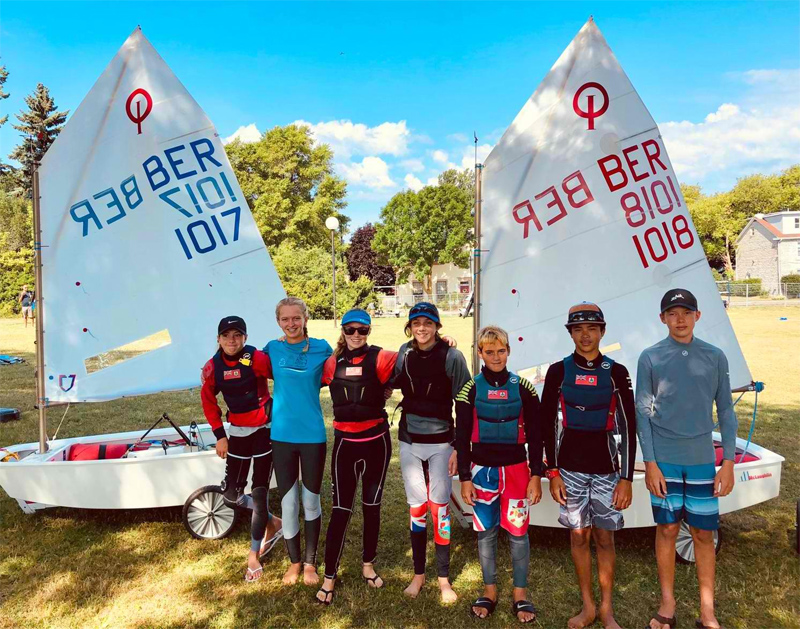 Ringsted finished in 7th place overall with 49 net points after recording finishes of 28th, 1st, 7th and 6th in the four races.
Rodrigues finished in 15th place overall with 78 net points after finishes of 19th, 21st, 18th and 19th, while Betschart finished 16th after finishes of 29th, 21st, 28th and 16th to end with 81 net points.
Lewis finished in 22nd with 98 net points, while finishing in the 24th place was Hupman is with 99 net points.
Thompson finished with 103 net points and finished in 25th place and Dias rounded out the Bermuda fleet in 41st place with 157 net points.

Read More About