Third Point Reinsurance today announced that it will "sponsor the St John Ambulance service at this year's Bermuda Pride."
"The theme of the Bermuda Pride Parade is 'We Belong,' which echoes Third Point Re's initiative to foster a progressive and inclusive working environment. We strive to ensure that our people feel valued and can be themselves at work. Third Point Re is proud to have a supportive and diverse team; diversity and inclusion are central to our culture," said Mr. Daniel Malloy, CEO of Third Point Re.
"St John Ambulance plays a key role in our community and we are honored to provide financial support for this year's event; we all look forward to joining the crowd at the Pride Parade."
Bermuda's inaugural Pride weekend will comprise a panel discussion at the Hamilton Princess on Friday, 30 August, and then on Saturday, 31 August, there will be a Pride Parade starting at 11am from Victoria Park, followed by a community celebration and live entertainment in the Park for the afternoon.
Map of the route courtesy of the Parade organisers: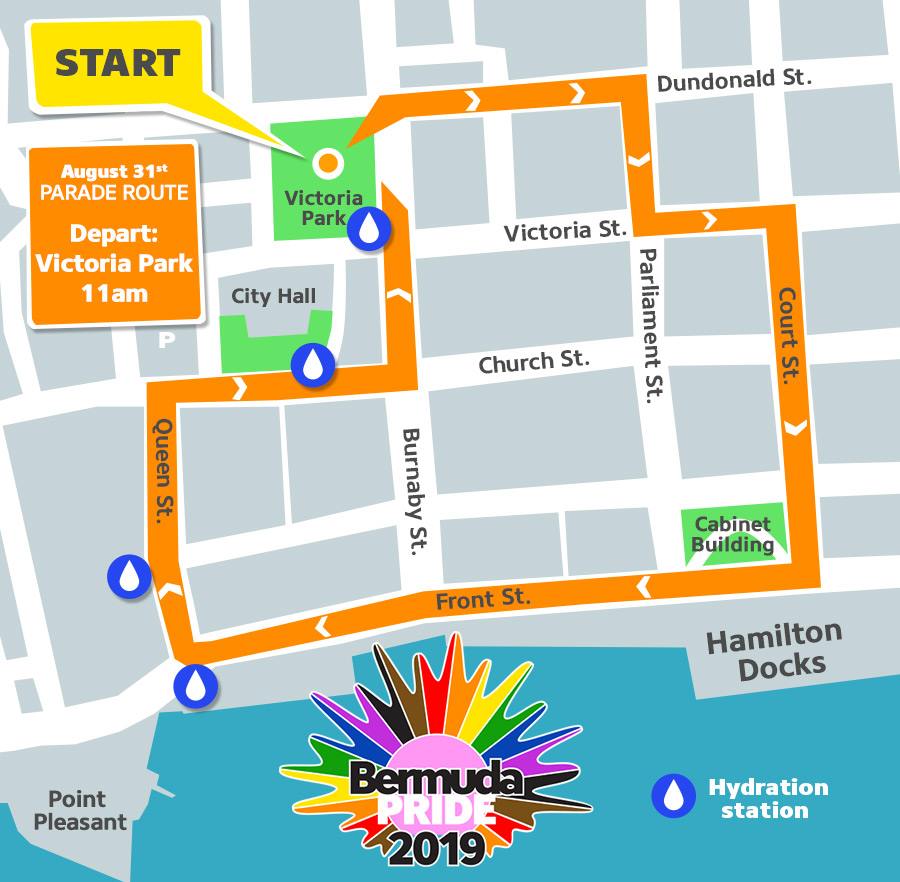 Read More About