[Updated with video] Marking her competitive comeback after taking time off due to injury, Flora Duffy has won the gold medal at the World Triathlon Olympic Qualification Event in Tokyo.
The Bermudian crossed the line in third, however was moved up to the gold medal position after the first two competitors were disqualified by the race officials for finishing hand in hand and causing a "deliberate tie." This was a controversial decision, with many complaining about it on social media, however there is no controversy over the fact Ms Duffy had a great race on her return to racing, and she is being widely praised for her excellent showing.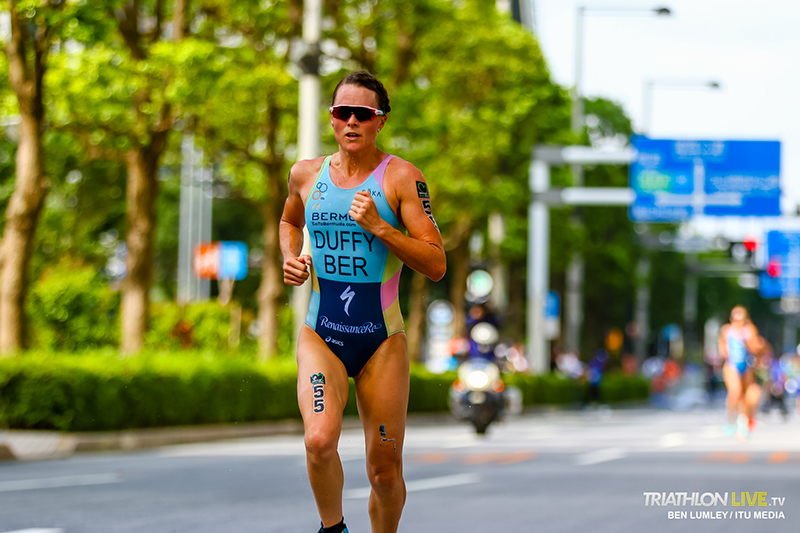 The Triathlon website reported, "Thursday morning in Tokyo saw Flora Duffy emerge victorious from a demanding 2019 World Triathlon Olympic Qualification Event in the most unexpected fashion.
"This was the Bermudians first event back after a year out with injury, and after a bike display that showed she has lost none of her trademark power and rhythm on two wheels, she hung tough on the run so that, after the leaders Jessica Learmonth and Georgia Taylor Brown had taken the tape hand-in-hand ahead of her, their subsequent disqualification for causing a deliberate tie earned Duffy the gold."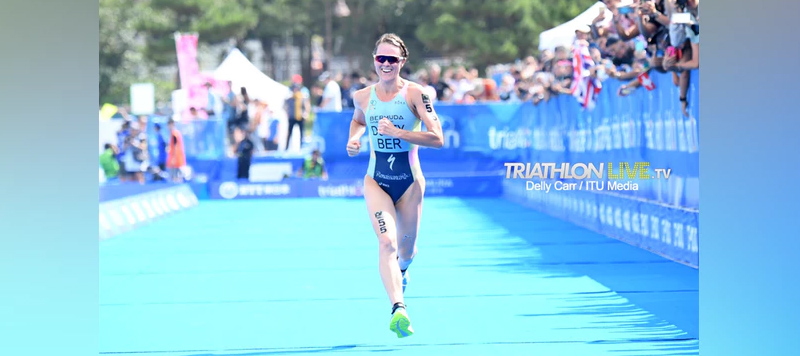 "There was a lot of cobwebs to blow away and it was hard from the start," admitted Duffy. "I haven't done this intensity in over a year and there were times that I didn't think I'd be back at the pointsy end of a race so this is best case scenario.
"I loved the course, it was great to be back out with the girls again. I love racing hot and humid conditions and the whole point was to come here and check out the conditions and for me that felt pretty good out there today."
In a post on Instagram, Ms Duffy said, "Firstly congrats to @georgiatb & @jllearmonth, awesome racing by both – hands down best today. An unfortunate and strange twist post race.
"I was thrilled with third and thrilled to be back racing after one of the hardest years of my professional career. There were many times in the last 14 months that I did not think I would race again. So today was a huge personal milestone in my journey back. I still have a long way to go. The Olympic course is excellent. I'm excited to return with more form next year."
The full Elite women's race results from Tokyo follow below [PDF here]:

Read More About