Bermuda's Flora Duffy won the Vattenfall World Triathlon Stockholm in Sweden this weekend, with her impressive gold medal win marking her first-ever World Triathlon Series title and cementing her spot as the current leader in the Columbia Threadneedle rankings.
Her win means Bermuda has become the 10th country to claim a WTC gold medal, and Duffy took the podium to collect her gold medal under the sounds of 'Hail to Bermuda'.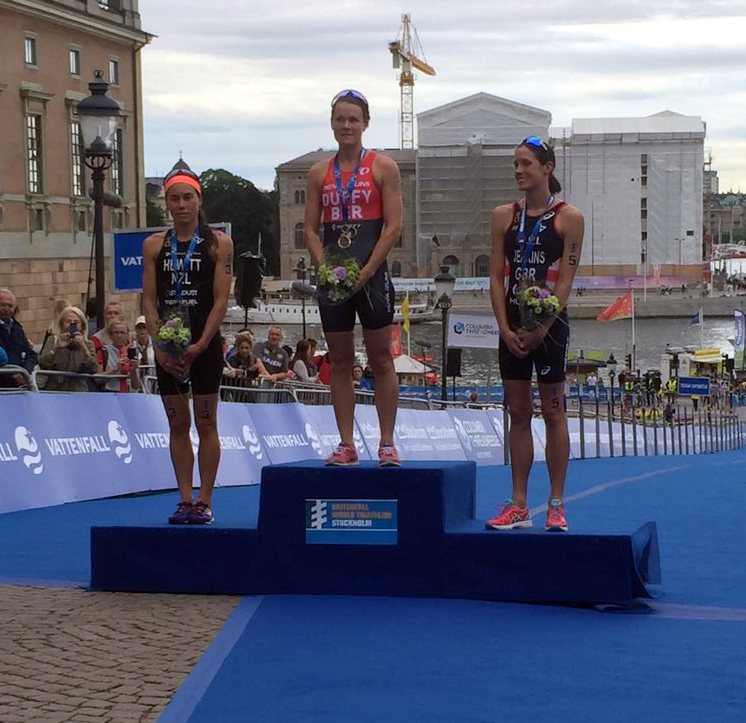 Speaking on earning her first WTS gold, Duffy said, "I have been trying and trying to win one of these and today when I was out there on the front of the bike I had no idea how it was going to play out. But I got off and felt strong on the run and just ran as best as I could. But obviously it is a bit scary with Helen and Andrea chasing me."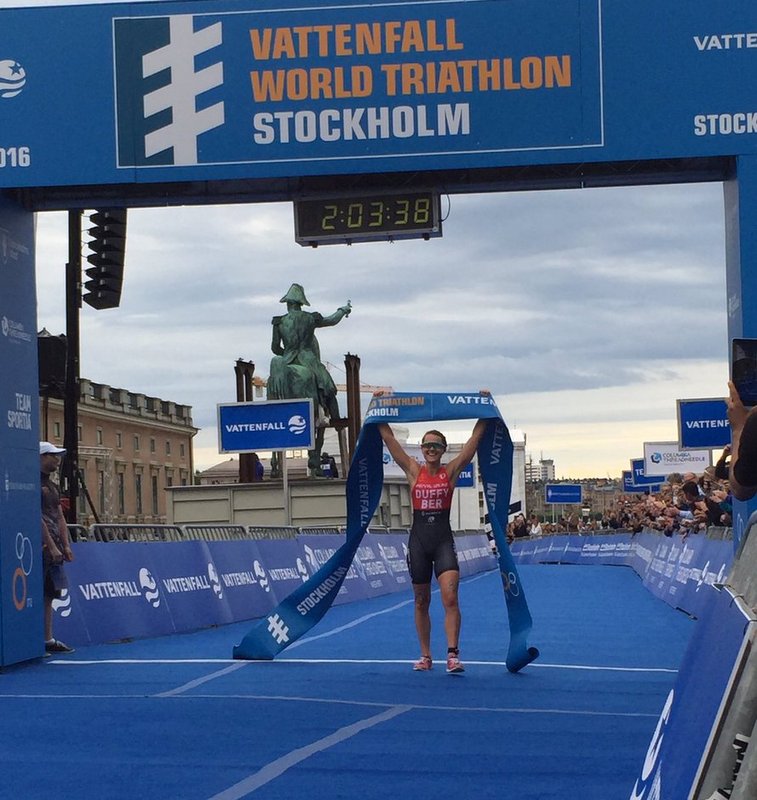 "I managed to ride a bit more controlled today, I have learned from Leeds. It is so much more technical here and that is my strength, so I just tried to gain as much time as I could in the technical sections and then ride smooth for any straightaways.
"It was just how it worked out to ride solo. I came out of the swim with a few girls and I was hoping they would come up behind on my wheel but they didn't and then I was in no-mans land, so there was times where I was questioning what I was doing out there, but I just stuck to my plan and it worked out today."
Video highlights, 'Hail to Bermuda' can be heard as Duffy takes the podium to collect her gold medal:
Duffy is set to represent Bermuda in the upcoming Olympic Games, and according to Scott Sports, "Her victory comes at a crucial point in the Olympic year: Stockholm was Duffy's last race before the big showdown in Rio.
"The win will boost her confidence going into the Rio race. After her win in Stockholm, she definitely joined the list of favorites for the Olympic race, especially due to the tough bike course awaiting the triathletes in Brazil."
Read More About