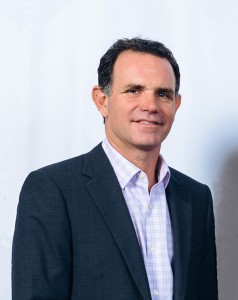 The Bermuda Chamber of Commerce said they support the efforts that went into producing Bermuda First's 'Future State' report.
Chamber President, Dennis Fagundo said, "The Bermuda Chamber of Commerce acknowledges and supports the efforts that went into producing Bermuda First's 'Future State' report. Many of our members participated and formed part of the diverse group of individuals on the working groups.
"We believe the key to success in this endeavor lies in the holistic nature of the large scale recommendations. Simply taking small pieces and declaring a victory upon their implementation is not enough.
"Addressing healthcare financing in an unbalanced way without addressing first the main drivers of healthcare cost will not likely be successful. We believe it is critical that a holistic approach be taken with a view to creating an environment where the participants can be profitable while at the same time better value for the healthcare dollar is achieved.
"A long term, apolitical approach to Education is essential to Bermuda's ability to be successful into the future. A move to the recommended Independent Authority will not be easy but maintaining the structural status quo is simply not an option.
"A return to a positive attitude surrounding the topic of Immigration is also critical for the country's success. Control is very important, regulating and encouraging good behavior is very important, and making our guest workers welcome, recognizing the positive contributions that this island relies on is absolutely essential.
"The Chamber applauds the Government on empowering this initiative, on receiving the reports with open hands. We stand ready to participate in any way that is helpful in moving this into the implementation phase and starting to see progress for our island home."
The Bermuda First 'Future State' Report follows below [PDF here]
Read More About