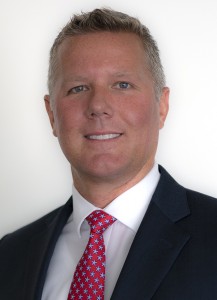 Clarien Bank today announced the appointment of Sean Moran as Senior Vice President, Head of Business Development.
With more than 20 years' experience in the financial services industry in Bermuda, Asia and North America, Mr. Moran will be responsible for leading and coordinating Clarien's business development and sales efforts, primarily for the Wealth Management and Commercial Banking functions locally and across other markets.
"We are extremely pleased to welcome Sean to Clarien Bank," said Ian Truran, Chief Executive Officer at Clarien. "I believe his stellar relationship management skills, enthusiastic demeanor and attention to detail will be a huge asset to our team in our ongoing efforts to become Best Wealth Manager in the Region."
Mr. Moran was educated in both Bermuda and Canada and holds a BA [Honours] from Queen's University in Kingston, Ontario.
With extensive experience in the financial services industry, he specialises in hedge funds and alternative investments, having worked at Bank of Bermuda [HSBC], Butterfield Fulcrum [now MUFG Fund Services] and Citibank in various capacities.
He spent three years working in Hong Kong and 14 years in New York before returning to Bermuda in 2014 to join the Bermuda Business Development Agency, where he was tasked with driving job creation and economic growth in Bermuda's international business sector.
Mr. Moran said, "I'm thrilled to be joining Clarien's dynamic team at such an exciting stage of the bank's evolution. I've watched over the years as Clarien developed from a small savings and loan institution into a well-capitalised, full-service bank. Today they have an active, highly visible presence in the local financial sector and the community at large.
"Now as a member of the Portland Holdings family, Clarien's capabilities and reach have expanded. There are countless opportunities to grow the client base both locally and internationally. I look forward to helping Clarien achieve its wealth management goals, leveraging its unique combination of investment skill, trust and estate planning expertise and credit and lending capabilities. Clarien has a lot to offer and I'm excited to begin spreading that message far and wide."

Read More About