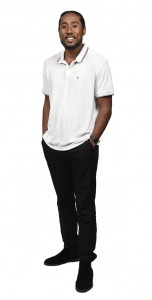 Hamilton Insurance Group, the Bermuda-based holding company for insurance and reinsurance operations in Bermuda and at Lloyd's, today announced it is expanding its focus on youth digital literacy in Bermuda through a partnership with Code441, a non profit founded to empower and equip young people with the skills and resources to pursue opportunities in technology.
Hamilton currently sponsors a coding programme in Bermuda's public primary schools, run by technology incubator ConnecTech, that introduces students aged 9-12 to the basics of coding. The Company's first event with Code441 will be a hackathon next month for students aged 12-17.
"Our sponsorship of Code441 broadens the manner in which we can encourage Bermuda's young people to become digitally literate," said Hamilton CEO Pina Albo. "We want students to gain the skills they need to be competitive in today's and tomorrow's workforce, and these programmes are one way we can offer assistance in this regard.
"We're delighted to partner with Jahde Eve, the founder of Code441, who is celebrating five years of organizing hackathons for Bermuda's students. We're also appreciative of the registration and administration support being given by Coral Wells and her team at ConnecTech."
"I'm thankful for Hamilton's support in providing Bermuda's students with a hands-on programming experience," said Mr. Eve. "Code441's hackathons have grown in popularity and one of my goals is to build in sustainability over the long haul. Having a partner moves me forward in achieving that goal."
Mr. Eve noted that Code441's fifth anniversary hackathon will be held on Friday, December 21 from 9:00am to 4:30pm at AXA XL on Bermudiana Road. He noted that there is no charge for attending the event. Students can register for the hackathon at www.code441.com or www.connectech.bm

Read More About
Category: All, Business, technology