[Written by Don Burgess]
A potluck dinner will be held to help raise funds for a teenage girl who suffered a brain hemorrhage.
In July, Unai'ah Ball, 13, was taken to King Edward Memorial Hospital as she said she was suffering from severe headaches. After passing out in front of the hospital staff, she flew to Boston's Children's Hospital because of bleeding around her brain. She later had brain surgery but is still in recovery in Boston.
A GoFundMe page has raised nearly $40,000 to help her family pay for medical expenses.
The potluck dinner will also go towards helping relieve that financial burden.
The $20 a plate dinner will take place from 6 pm to 9 pm on Friday, September 27 at First Baptist Church in Devonshire.
The menu includes fish or chicken [baked or BBQ], macaroni and cheese, peas and rice, red beans and rice or Spanish rice, coleslaw, beets, cassava pie, rolls and dessert.
Several companies have stepped up to help supply the items for the meal, including Barritt's, BGA, Butterfield & Vallis, Pitt & Company, Lindo's The Supermart, the Bermuda Cupcake Company, and CKBDA.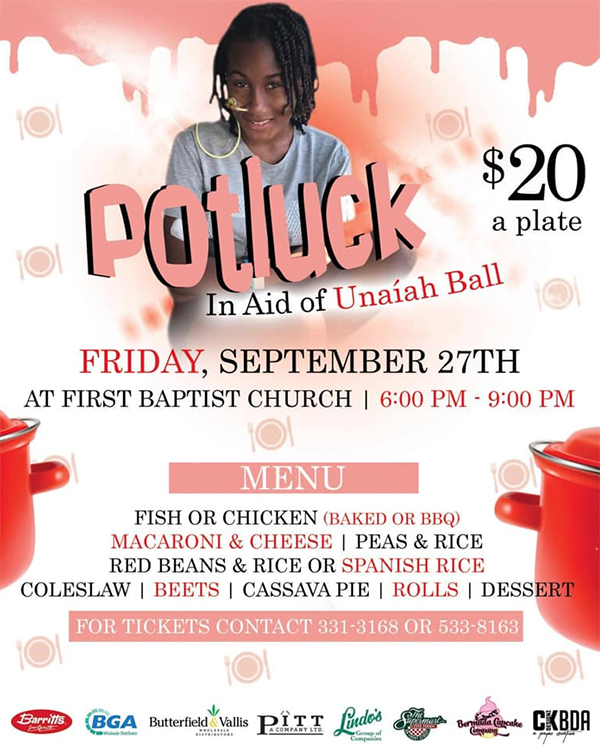 Read More About