[Updated + Written by Don Burgess]
Two Bermuda restaurants have raised more than $10,000 to help a man in his endeavor to get a new kidney.
Both Rosa's and Chopsticks were selling a specially created cocktail called Daddy's Girl so that Randy Edwards move forward on getting a kidney transplant.
Randy's daughter Gaynete' has volunteered to donate a kidney and that's the reason why the cocktail was named Daddy's Girl.
Gaynete' Edwards with her father Randy: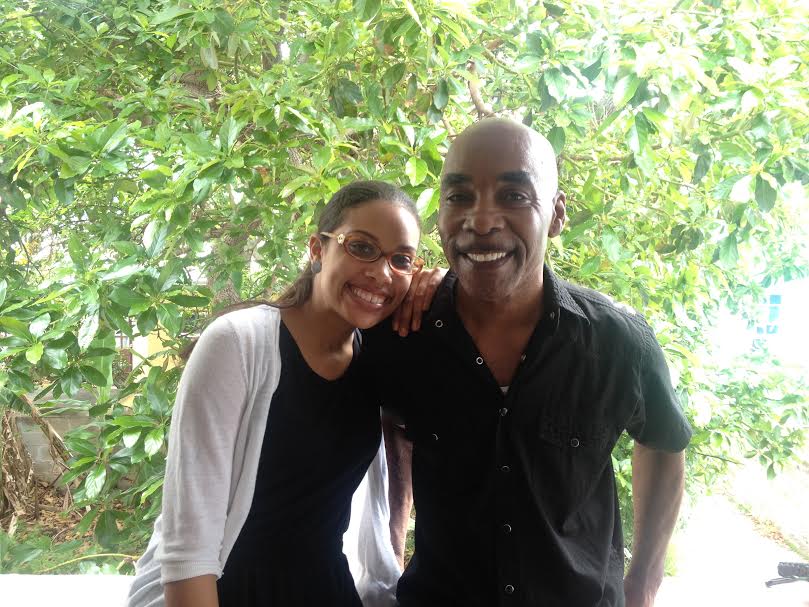 Gaynete' is a cousin to Ms. Durham. She saw that Ms. Edwards had a Go Fund Me page to raise money to raise money for Randy.
"No one had donated any money so I donated $50" and went to the rest of Rosa's management staff about raising funds for this worthy cause.
"I asked Kara [Simmons, restaurants manager for Bermuda Restaurants] to create a green cocktail because green has to deal with kidney disease."
This week they presented the Edwards with a cheque of $10,023.69 to go towards that.
The Daddy's Girl cocktail was sold at both Rosa's and Chopsticks although some people also contributed through a tip jar.
Ms. Durham said "Everyone is still coming in asking for the cocktail. Kara did a really good job creating it."
Gosling's donated liquor for the drink and 100% of the money spent on the cocktail went towards the Edwards.
Pam Quarterly, owner of Bermuda Restaurants, said "Gosling's fully participated. It was great to partner with Gosling's and they're interested in doing other projects as long as it's community focused."
Update July 15, 9.05am: Gaynete' Edwards said, "The public response has been amazing. It never ceases to amaze me just how much the community is willing to assist a great cause. Rosa's really went over and beyond with their initiative.
"Not only did they come up with the drink concept and donated 100% proceeds bringing in more than $10,000.00, they also had a competition between the workers to sell the most. Reagan, sold the most with over 189 drinks.
"I'm hoping that the golf tournament on September 30th at Belmont will be just as successful and really help my dad to reach his goal. The buy in is $1,000 per foursome and we are hoping to have at least 20 teams. For more information anyone interested can write akidneyfordaddy@gmail.com and I can provide the flyer and registration form."
"She added if anyone is interested in donating to helping her dad, he has opened BNTB accounts specifically for medical expenses: Robert Edwards BMD: 0601060710015 USD: 8401060710027."
Read More About