The Corona League, which started in 2009, will be celebrating its 10th year as it launches its 2019-20 season on Friday [Oct 4].
A spokesperson said, "It's been 10 years of the Corona League. It seems a long time ago that we all got together at the Gosling's Wine Cellar to introduce the new league to you all over some ice cold Coronas.
"It has been my pleasure to continue to be able to introduce new aspects of the league over that time, whether it be new league formats such as last season, introducing league rounds to the cup competition or even exciting new Corona products with the Coronita joining the team a few years ago.
"I am pleased to be able to keep that tradition going as we welcome a new team into the league this season.
"I would like to introduce you all to FC Rhino, who intend to charge into the league this season and make an effort to climb the league table."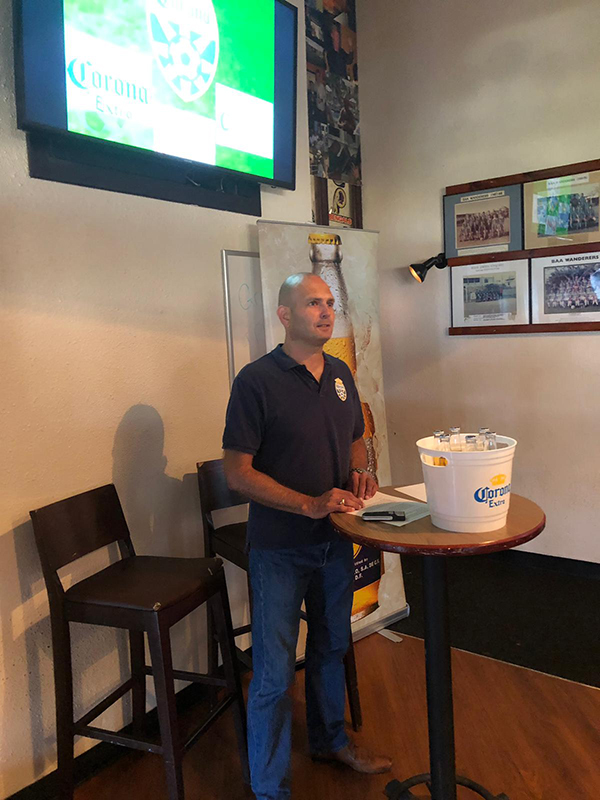 "This takes the teams challenging for the league title up to nine this season and those teams are:
BAA Wanderers
Flanagans Onions
FC Rhino
Footy Kings
Lock & Key
Robin Hood
The Royal Bermuda Regiment
Tuff Dogs Sports Club
and West End United
"But we will have to wait till October 11 to see how they fair as there is the small matter of the first piece of silverware of the season to come before that. Coronita allows us to keep up our tradition of giving back to Bermuda as we start the league with the Coronita Charity Cup.
"This year's Charity Cup will be contested by the league winners Robin Hood and league runners up West End United. Those friendly rivalries resume this Friday at 7.00pm at BAA's Goose Goslings Field, allowing us to give back to the community that enjoys and supports the Corona League.
"After the Charity Cup, the focus swiftly moves back to the league, which will kick off on October 11 with BAA Wanderers taking on Lock & Key at 7.00pm.
"Our kick off times will remain 7pm and 9pm on Fridays but will slide back to 4pm and 6pm on Saturdays, allowing an extra hour for guys to work on their honey do list and get some points on the board before taking to the field."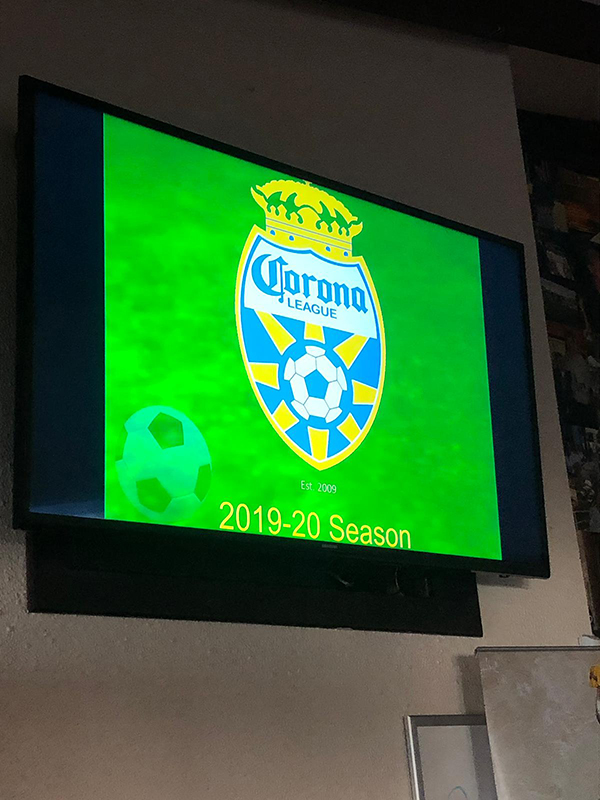 "We will have a two weekend break in the first half of the season to accommodate both the special Portuguese holiday this year and Remembrance Day and another two week break in the second half of the season to give players time to coach and support at the Kappa Tournament and enjoy Easter.
"The traditional Christmas break will be observed between December 14 and January 10, giving us enough time to put all that Christmas weight on but probably not enough to take it all back off again.
"We will still open our transfer window at the beginning of 2020 and all keep our eyes peeled on deadline day.
"Obviously the league is not the only prize to be won as we also have the Corona League Cup Competition which will retain the Champions league format. There will be three leagues of three which will decide who gets places in the semifinals to be played on March 13, and those games will produce the two teams that will sign off the season for us on May 1 with the Corona League Cup Final.
"To finish, I would like to thank the board members for all the hard work they do, donating their time to make the league what it is. Obviously a big thank you to our sponsors who work so hard with us to create an enjoyable league for the players and the community. I would especially like to thank Goslings, who have been with us since that press conference 10 years ago and for always bringing the ice cold Coronas with them."
The full Corona League Press Launch follows below [PDF here]:
The full 2019-20 Corona League Schedule follows below [PDF here]

Read More About