They're going to need a bigger boat.
And they're getting one in 2020 after the Turner Classic Movies' upcoming 25th anniversary cruise from New York to Bermuda aboard the Disney Magic sold out within weeks of being announced last year.
The cable channel's 2020 cruise from Fort Lauderdale to Cozumel, Grand Cayman and Castaway Cay will be on the larger, 2,500-passenger Disney Fantasy.
TCM primetime personality Ben Mankiewicz, one of the hosts for the October 22-27 Bermuda cruise, said this week [Oct 4] that the 2,000 movie fans who had signed up for the voyage to the island would be getting what no other cruise could offer.
TCM primetime personality Ben Mankiewicz is one of the hosts for the cable movie channel's October 22-27 Bermuda cruise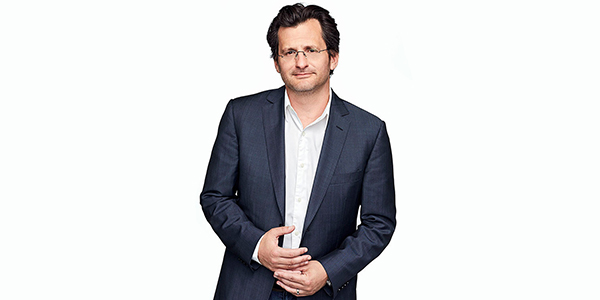 He told Cruise Critic website contributor Carrie Ricketts that "on any cruise you can watch movies in an auditorium with other passengers. Only on the TCM Cruise, however, can you watch a movie with its star present — and ask questions afterwards."
Cicely Tyson, last year's winner of a lifetime Academy Award, 1950s musical star Mitzi Gaynor and Oscar nominee Diane Ladd are among the celebrity guests who will be aboard Disney Magic when the ship sails into Bermuda.
Jeopardy! host Alex Trebek was originally among the cruise's guest but the game show star had to drop out earlier this month because of ongoing health problems.
"In Bermuda, passengers can head off on typical shore excursions — and get some much needed sun after all those hours in dark screening rooms," added Ms Ricketts.
You can read her full Cruise Critic report here

Read More About
Category: All