Bermuda National Gallery has announced the dates for the 2020 Bermuda Biennial, with applications for the event to be submitted by January 6, 2020.
A spokesperson said, "The deadline to submit your Bermuda Biennial application at Bermuda National Gallery is January 6th 2020, with the work to be juried by this year's International Jurors, Independent Curator Melissa Messina and Kimberly Gant, Curator at the Chrysler Museum of Art in Virginia.
"To download the application and for more information about the Biennial, the Jurors and the theme please see the BNG website at bng.bm. The application is also available for collection at the front desk of the Bermuda National Gallery in City Hall."
Melissa Messina and Kimberly Gant: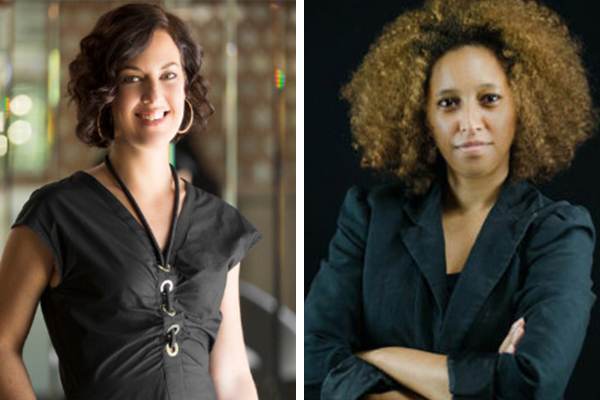 "The Bermuda Biennial exhibition is a platform for the contemporary art scene in Bermuda. Started in 1994, by the Bermuda National Gallery this year marks the 14th iteration of the Biennial and its continuing representation of the vitality and creativity of local artists.
"The Bermuda Biennial provides an opportunity for local artists to engage in an internationally juried process, which strives to represent the excellence of Bermuda's contemporary art. Since 1998, Bacardi Limited has generously been the Bermuda Biennial's Signature Sponsor, support that has had a direct and positive on not only Bermuda's art community but also the broader community though its programming and engagement.
"This year's theme "Let Me Tell You Something" is inspired by a quote from the late American author and Pulitzer Prize winner, Toni Morrison."
"You are your own stories and therefore free to imagine and experience what it means to be human. The theme you choose may change or simply elude you, but being your own story means you can always choose the tone. It also means that you can invent the language to say who you are and what you mean." – Toni Morrison
BNG Executive Director Peter Lapsley said "The Bermuda Biennial is the Bermuda National Gallery's flagship exhibition and having had the opportunity to view and participate in previous years I can say without reservation it provides unparalleled opportunities for local artists, a world class exhibition for the community and the opportunity for local artists to have their work seen by some of the foremost art professionals in the world."
Important Dates to Remember:
Monday January 6th 2020 by 4pm: Application Deadline:
January 20th 2020: Artwork to be dropped off for jurying
February 17th 2020: Delivery of selected artworks to BNG
March 6th 2020: Exhibition Opening
For more information, contact Peter Lapsley, Executive Director at BNG, via email at director@bng.bm or by phone at 295-9428.
The full 2020 Bermuda Biennial details follows below [PDF here]:

Read More About
Category: All, Entertainment