One Communications has launched a broad suite of cloud and managed services solutions, delivered through Fireminds, who have been in the IT solutions space for over 10 years.
"One Communications is now able to offer small- to medium-sized businesses and enterprises a range of IT products, including Office 365, Cloud, Managed Services for servers, on-site and remote IT support, hosted phone systems, and disaster recovery. Customers utilizing both One Communications IT and connectivity products now have the benefit of a single integrated point of contact for their services," the company said.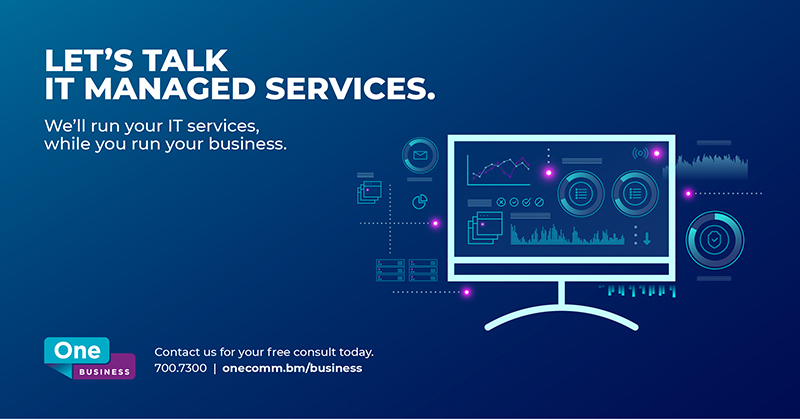 VP of Sales at One Communications, Charles Cope, said of the services, "Our team has always been Bermuda's most trusted and customer focused connectivity provider, and now, with our wide range of IT solutions, our customers can benefit from a unified solution provider to accelerate growth in their business and aid with digital transformation. We are excited to be working alongside Fireminds to deliver a full range of business services to the Bermuda market, all under one roof."
Fireminds Chairman & ATN EVP of Operations, Brad Martin, said: "Fireminds continues to be a priority for ATN. With Fireminds' proven talent in networks, technology, cybersecurity, software development, government and enterprise services, coupled now with new partners like One Communications, we firmly expect to fuel growth in the business."
Fireminds is majority-owned by ATN, a publicly listed [NASDAQ: ATNI] private equity group based out of Boston with subsidiaries around the world and 32 years of operations.

Read More About
Category: All, Business, technology