Today the Acting Minister of Health Neville Tyrrell attended the kick-off event at City Hall for the Salvation Army's Christmas Kettle Campaign which raises money for Bermuda's less fortunate over the Holiday Season and beyond.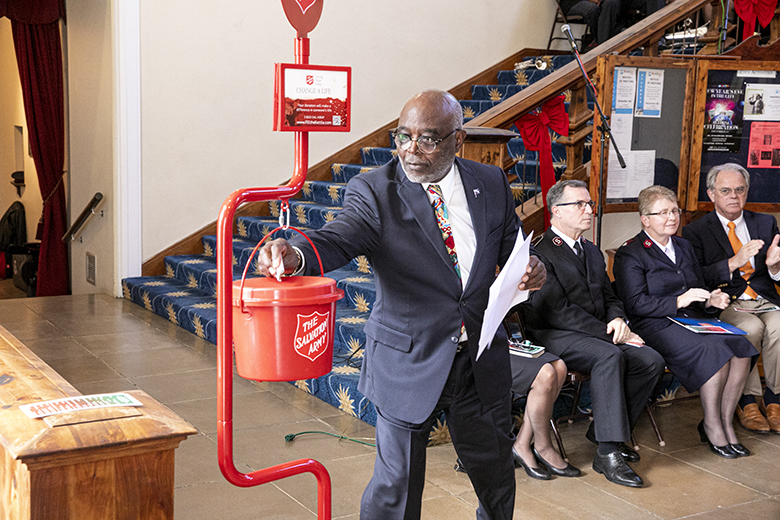 "It gives me great joy to be able to use my platform as Acting Minister of Health to advocate for an organization whose whole being is synonymous with helping others," said the Acting Minister.
"The Salvation Army has been serving Bermuda's less fortunate since 1896 and their numerous programmes and services continue to be a lifesaver for many on our island.
"This includes the Salvation Army's Christmas Programming which is funded by their Christmas Kettle Campaign and consists of: the Christmas hamper programme for seniors and families; their toy drive for children; providing hot meals for the homeless five nights a week throughout the month of December; and hot meals for seniors.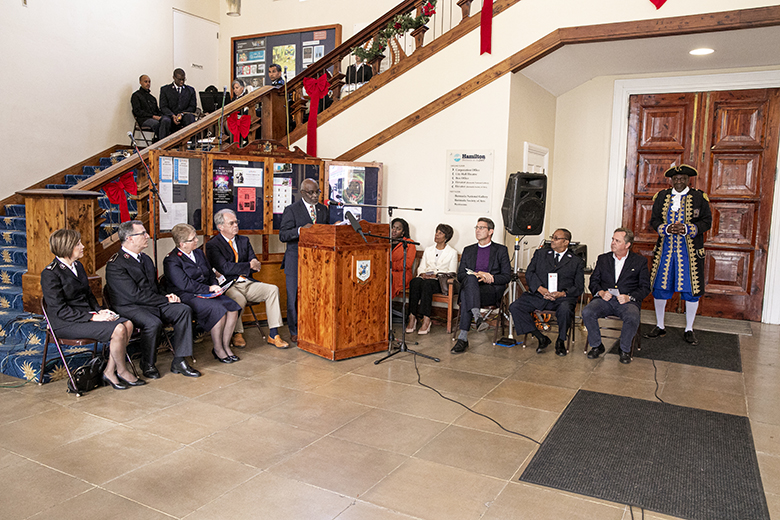 "Monies collected also go towards the Emergency Shelter as well as their Lifeskills Management Programme and Addictions Programming.
"It also goes towards their Pathway of Hope Programme which assists families in need who are seeking to move out of an undesirable living situation. The Salvation Army provides them a way out and a way up, often advocating for these families in order to better their living conditions.
"I would urge the residents of Bermuda to support this year's Christmas Kettle Campaign in any way that they can. The success of this campaign relies on the generosity of all of us this this Holiday Season."

Read More About