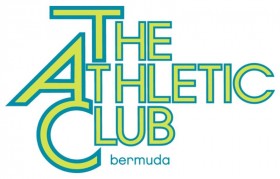 The Athletic Club will close their physical facility at the Cedar Parkade Building on Washington Street in Hamilton as of November 30th, 2019.
The Athletic Club is owned and operated by Kym Herron Scott who explained that after 32 years "working in the industry she absolutely loves, she is ready to take a new direction in her own life."
"I truly enjoy watching people change their lives by eating better, training consistently and taking care of their physical, emotional and spiritual needs, " she said.
The company's newsletter said, "With the increased costs in running a company and the lease not being renewed, December 1st seems like the right time to move the clientele, and keep the membership costs down.
"The Athletic Club as you know it will close the physical facility of 35 years at Cedar Parkade Building, Washington Street, Hamilton as of November 30th , 2019," the company said.
"Kym chose Magnum Power Force Gym as the new home for her members. Memberships will be honored at their current rates for the next three months or until their annual membership is up for renewal. Class cards will also be honoured.
"I have agreed to assist with the transition of the current TAC members as needed and will be available at Magnum's to help with the process," she explained.
The company noted that "Athletic Club has many similarities to Magnum so she felt this was the best possible fit for her members. Magnum has the added benefits of being open 24/7 along with virtual classes plus most of the favorite classes you have been used to. They also have towel service, hot tub, sauna and steam room facilities. Let's not forget the Kids Zone Play Center."
"Magnum will still offer all TAC members what they need – personal attention and results, convenient and affordable facilities with the emphasis on the holistic approach to wellness."
Ms Herron Scott said, "I am confident that as we focus on best services and products, our client will see the great value of the Magnum brand."
"It has been my pleasure and honour to serve you for 32 of the 35 years TAC has been open, and I look forward to seeing you at the new location on 70 Church Street, Hamilton, only a 5 minute walk away. For many this is a sad time, like saying good bye to an old friend, but we will continue to support your fitness journey."

Read More About