The Airport Charity Classic organized by Skyport, Aecon & Bermuda Airport Authority raised more than $30,000 for two local charities in its second year.
The event was held on October 10 at Tucker's Point Golf Club with all proceeds going to Tomorrow's Voices and SCARS [Saving Children and Revealing Secrets]. Twenty-eight teams registered to play with more than 100 golfers taking to the course.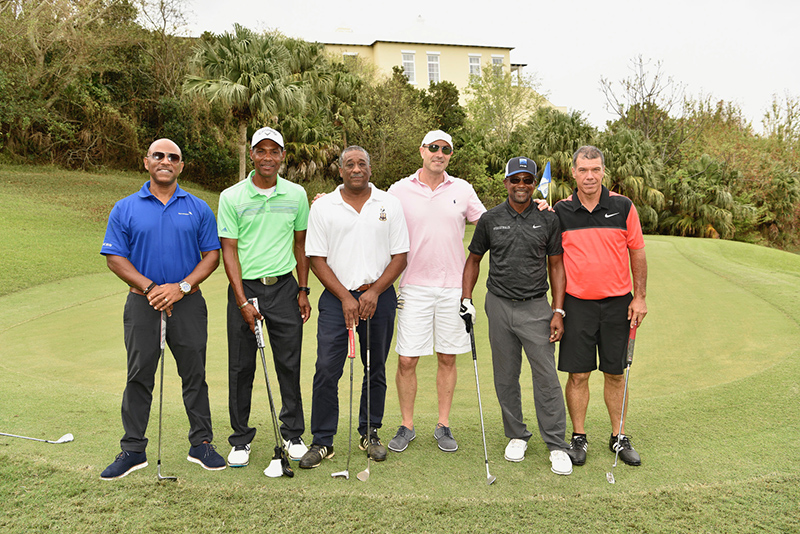 Aaron Adderley, President, Skyport, says: "SCARS and Tomorrow's Voices were both chosen for the amazing work they do for Bermuda's young people. We believe in supporting the education and development of children by investing in programmes that leave a lasting impact on their lives and these two organizations were a great fit. On behalf of Skyport, Aecon and the Airport Authority, I would like to thank all of our sponsors and partners who made the second Airport Charity Classic a successful event."
"Thanks to sponsors and partners, The Airport Charity Classic raised $30,310 for charity in its second year, exceeding the $30,000 mark yet again, following donations to Big Brothers Big Sisters and Mirrors during the inaugural event last year. Many of the sponsors included subcontractors who are presently working on the site of the airport redevelopment project," the company noted.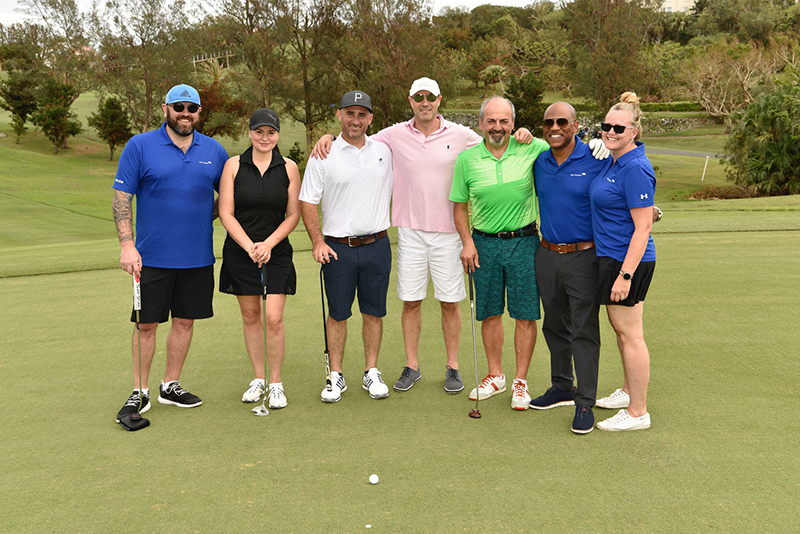 Debi Ray-Rivers, Director, SCARS, says: "On behalf of SCARS, we are beyond grateful to have been chosen as one of the recipients of the Airport Charity Classic fundraiser. This very generous donation absolutely makes a huge difference for us. These funds allow us to continue providing prevention education and awareness to reduce the risk of child sexual abuse in our community. It also provides SCARS an opportunity to continue to advocate and be a voice for children who have been sexually abused as well as their affected family.
"SCARS does not charge attendees for any of our prevention programs and we hope that we never have to. With donations like this, a significant economic barrier is removed; thereby giving all adults in Bermuda the opportunity to become educated by participating in our programs, and for that, we say thank you to Skyport, Aecon, the Airport Authority and all those responsible for raising these funds."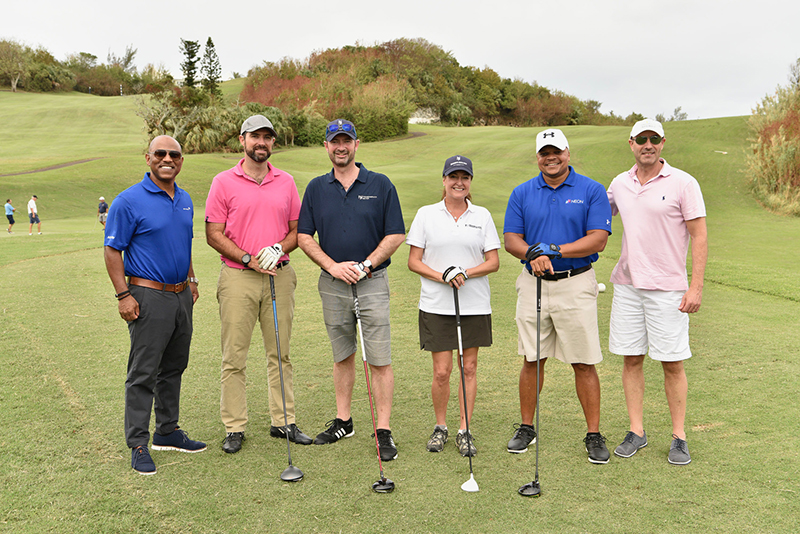 Stacy Hill, Funding and Development Officer, Tomorrow's Voices, says: "Tomorrow's Voices- Bermuda Autism Early Intervention Centre would like to thank Skyport, Aecon and the Airport Authority for choosing our charity as one of the recipients of The Airport Charity Classic.
"It is because of donations like this that we are able to continue to provide our in-house one-on-one programme, our social skills programme, our summer camp programme, our in-home and school consulting and provide educators, health professionals, parents and the Bermuda community with trainings to support those touched by autism. Again, thank you to Skyport, Aecon and the Airport Authority for your generous donation which will positively impact the life of a child with autism."
Shazar Hack, Technical Director, Skyport, Helen Ponte, Director of Programmes and Operations, SCARS, Frank Ross, Executive Director, Infrastructure, Aecon Construction, Stacy Hill, Funding and Development Officer, Tomorrow's Voices and Jaime Sapsford, Director Airport Service Assurance, Bermuda Airport Authority
Sponsors for the event included Aecon, Apex Industries, Argo Engineering, Benson Steel, BEST Shipping, BCM McAlpine, Burrows Lightbourne Ltd Cedar Aviation, Correia Construction, Current Vehicles, Daco Worldwide, Delta Airlines, D&J Excavation, Dolphin Glass, Eventscape, Fairmont Southampton, Fish Construction, Foursite – Greymane Joint Venture, Freisenbruch Meyer, Grotto Bay Beach Resort, Hamilton Princess, HTS, iHope Global, Kaissa, Lili Bermuda, Link Bermuda, Marsh, Menzies, Noesis, NORR, Palgag Construction, RA Murray, Scott Associates, Stantec, The St. George's Club, Rosewood Bermuda, Thermoset Roofing and Update Group.

Read More About