A press conference was held this afternoon [Dec 4] regarding the upcoming Restaurant Weeks 2020 event.
BTA Chief Experience Development Officer Glenn Jones said, "We are six weeks away from Bermuda Restaurant Weeks 2020. We felt it was the right time to start talking about it with our community because we want community to be a focal point of what's happening next January.
"Our theme this year is simple. Three words: 'Food is Community.'
"This theme rings true because culinary is the perfect platform for sharing conversation, sharing culture, and sharing time with one another – with family, with friends, with our visitors. If fellowship over food is your thing, you're going to really love Restaurant Weeks 2020 from January 16 to February 2."
The 16-minute live video replay is below:
"It's the ninth year for this tourism industry campaign, and each year it seems to grow in sales for local businesses, grow in popularity among consumers, and grow in importance for winter season tourism. This year we're hoping to see further growth as we make a concerted effort to take Restaurant Weeks to the next level.
"Our next level strategy is three-pronged:
1. Further elevate local food culture and promote sustainability with a food harvest almanac;
2. Coordinate with local restaurateurs farther in advance to create a longer runway for marketing; and
3. Create memorable, only-in-Bermuda food experiences to capture imaginations and inspire travel
"On that first point, we're in the final production phase of a food harvest almanac. We think it's a first-of-its-kind resource for Bermuda.
"It's a visually appealing presentation of what locally harvested foods are available when. For visitors and for locals, we hope it becomes the go-to guide for eating Bermuda's foods at their absolute freshest. For affluent travelers who care about sustainability, this guide should be especially valuable.
"Fruits and vegetables, seafood and herbs; there's a lot in there.
"Because farmers are the epitome of community, we worked closely with them, along with beekeepers and fishermen. We're grateful for their contributions. In return, we hope this almanac supports their businesses by raising demand for locally grown food."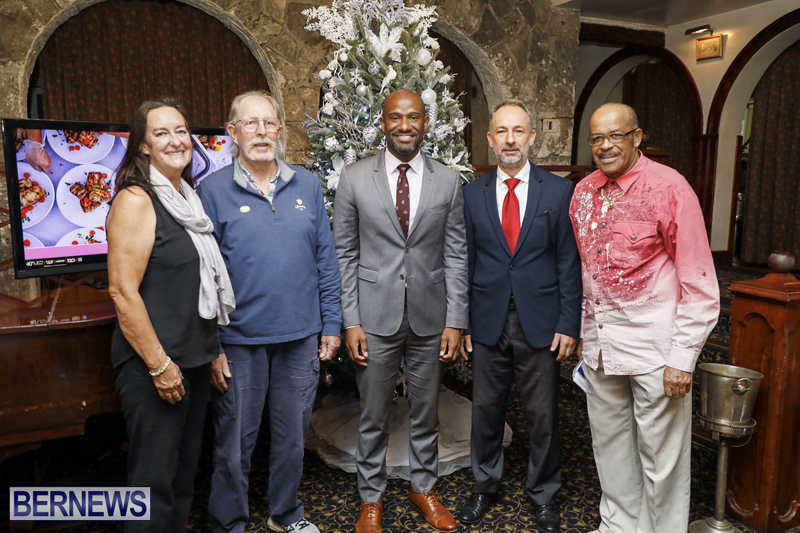 "We're also grateful to local restaurateurs for helping us act and think differently when it comes to Restaurant Weeks. In the nine-year history of the campaign, they've had to deal with us pestering them earlier than normal. By and large, they have stepped up because they understand this gives us more time to promote their offerings.
"This is how we're executing on the second part of our strategy: a longer marketing runway. In fact, if you go online right now, you'll see most of the restaurant weeks menus listed at GoToBermuda.com/Food. We're expecting 46 local restaurants this year, almost all of them are live online six weeks in advance, and almost all of them are offering Bermuda-inspired meals. This is critical. All travelers want to try food of the place they're visiting; Restaurant Weeks delivers on that desire.
"Take Fourways Inn, for example. This place with almost three centuries of Bermuda history has proudly built a crowd-pleasing, mouth-watering local menu. We've asked Andy Detzer to whet our appetite by walking us through his Restaurant Weeks offering."
"The Fourways menu is in the top tier, which means a three-course meal is $52. There are also $42 and $32 prix fix menus for dinner. All of them are incredible values. And once again, about 20 restaurants are offering a $22 two-course lunch menu.
"It's been my experience that visitors and locals prefer restaurants with Bermuda-inspired menus versus those without. Our food industry is taking notice: about 85 percent of them have dinner menus marked with a Bermudian onion. That means they have locally grown ingredients or a Bermuda story or tradition to share through the meal.
"It also means that restaurant is eligible for a People's Choice Award, consumers determine their favourite in an online poll. But they're only permitted to vote on Bermuda-inspired menus."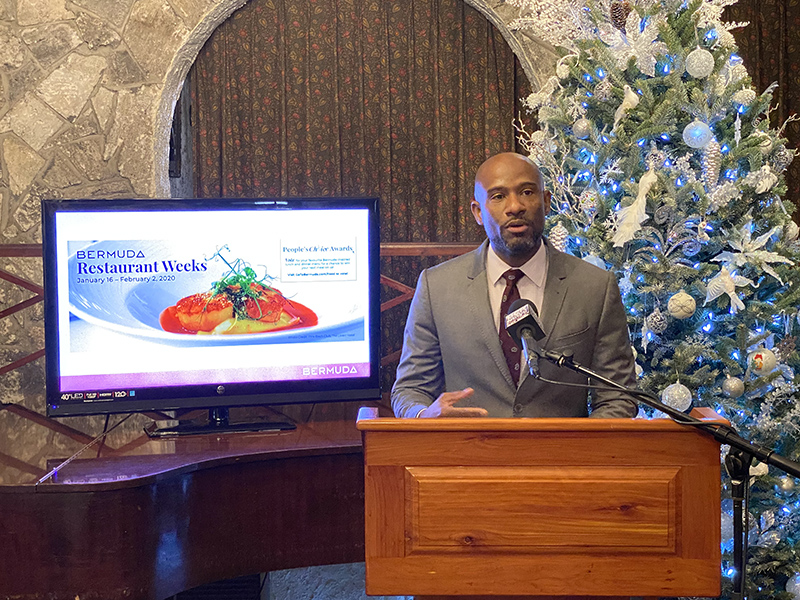 "So we've covered local food culture and extended marketing… let's get to the third item on the strategy… only-in-Bermuda food experiences. On this one we have quite the line-up… truly our most ambitions Restaurant Weeks plan ever. Three food events, one in each of the three weeks of Restaurant Weeks. And all of them go beyond the walls of a restaurant.
"The kick-off is a Fragrance and Food Pairing Picnic. It's an experience that will seduce your senses. Lizzy Blakendal, the luxury experience designer at Eettafel known mostly for chic picnics will join forces with Isabelle Ramsay Brackstone, master perfumer at Lili Bermuda.
"The smell of local fragrances will be paired with the taste of local foods and the wine experts at Discovery Wines will add their magic as well. It'll be a picnic for the ages.
"And here's the best part: it takes place in a rose garden.
"The venue for this food experience is the Waterville Rose Garden in Paget, a treasured cultural asset that is under-leveraged. We think it's also true that roses are under-appreciated. We've asked John Howells president of the Bermuda Rose Society to tell us a little bit about why the winter season is so important to rose growing and how we can use that fact to dazzle visitors who travel to the island in January."
"We're creating a scenario where visitors from the Northeast of the US and Canada can travel here and have lunch in a rose garden while their friends and family are probably dealing with sleet and snow back home."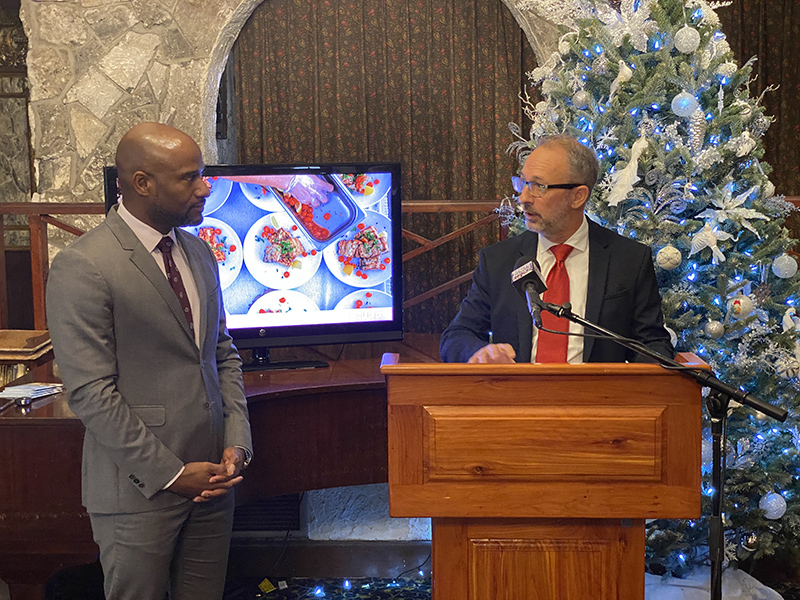 "Bringing alive Bermuda's rich African diaspora heritage is an action item of the National Tourism Plan. We've found a way to activate that plan through food and community.
"On January 24 at the Bermuda Culture & Heritage Dinner, Chef Eric Adjepong, a finalist on Top Chef, will be here in this very restaurant to prepare a meal that tells Bermuda's story and he's inviting his fans around the world to come along. Two young Bermudian chefs from Bermy Eats as well as the team here at Fourways will work together with Chef Eric to bring his vision to life.
"Chef Eric, who is from Brooklyn, with West African roots, used his heritage as a constant thread in the kitchen when he was on Top Chef. The food was unfamiliar to the judges – and to the audience – but they both fell in love with it because the dishes were delicious and the storytelling was compelling. Chef Eric is convinced he can do the same thing out here, and we can't wait! He visited this past August to do his research.
"One of the places he visited is Cobbs Hill Methodist Church. And during this special meal on January 24, Cobbs Hill Methodist Church will be celebrated as one of the island's cultural treasures. It's a pre-Emancipation sanctuary built by enslaved and free men in the moonlight so that they would have a house of worship. The church is still thriving today and has a story the world deserves to know.
"Church Elder Ivan Smith is with us to explain what sharing this history means to the parishioners of the church."
"Everyone who attends the Culture & Heritage Dinner here will also go over to the church for a specially curated experience. I got a preview of that experience yesterday. It will be amazing. Get your ticket now, you'll be very upset if this event sells out before you have yours. A limited number of early-bird tickets are available.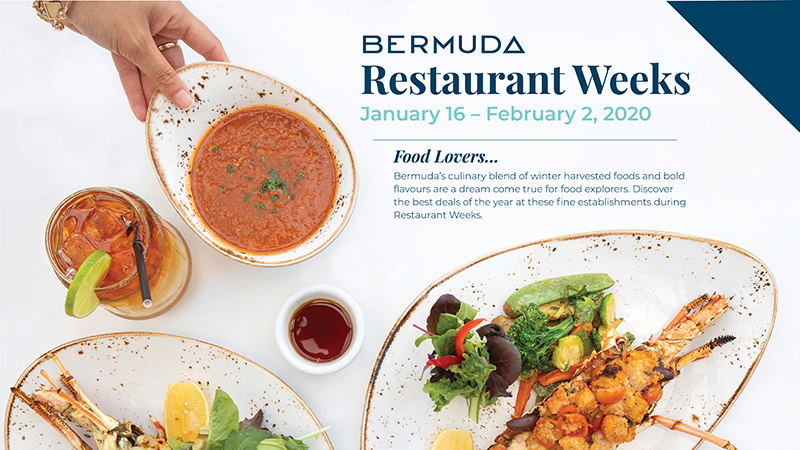 "The third of our three events is a fish fry. It's fair to say there's nothing especially distinct about a fish fry. They happen everywhere and all the time.
"For Restaurant Weeks though, we're having a fish fry in February, not in the summer, and we're doing it at the Bermuda Transport Museum in Dockyard, a place many people have never been.
"I've been and it's fascinating. We also put this place in the category of under-leveraged cultural assets. There are horse carriages and motorbikes, classic cars and antique road signs.
"So for the conclusion of Restaurant Weeks, on February 2, Generosa's, Frog & Onion, and Bonefish will cook up some of your summer seafood favourites in a relaxed atmosphere on the doorstep of the transport museum. Plus, On de Rock and Dockyard Brewing Co. will pour their drafts and 9 Parishes will serve its rum swizzle. It'll be a Bermuda taste-maker event through and through.
"Restaurant Weeks has resonated with locals and visitors for almost ten years and we hope these new food experiences resonate as well. But let me be clear: this is not an either-or proposition – it's an opportunity to choose both. Restaurant Weeks is three weeks-long, which gives everyone a chance to eat in a restaurant and to eat outside the walls of a restaurant at one of the food experiences I mentioned.
"We look forward to seeing the community around the table starting six weeks from now on January 16."
The full Restaurant Weeks 2020 press briefing follows below [PDF here]:

Read More About
Category: All, Entertainment, News, Videos