The Bermuda Tourism Authority has announced dates for Bermuda Restaurant Weeks 2022, maintaining the winter festival at four weeks long after adding one additional week for the first time in 2021. The food industry promotion will take place January 13 to February 10, 2022.
"This year's culinary campaign ended February 11 after a logistically difficult year given safety protocols around Covid-19. To adjust to health risks, the BTA pivoted with food delivery partnerships, moved events to the end of the festival to give time for eased restrictions and introduced a virtual cooking class with Chef Eric Adjepong of Top Chef fame," the BTA said.
"Despite the new complexities, many participating restaurants found the campaign had a stronger revenue jolt than previous years.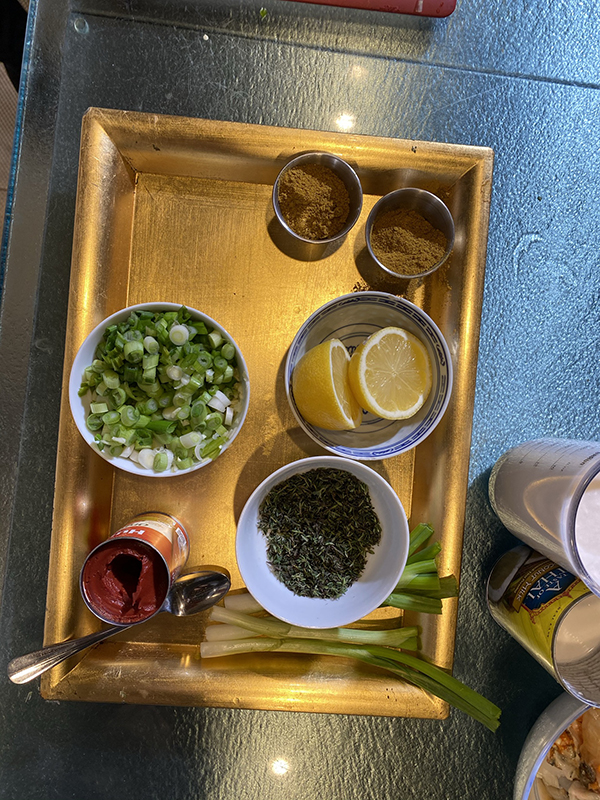 "Restaurant Weeks is a hit each year, but this year it was phenomenal. When I compare Restaurant Weeks 2021 to last year's successful programme, the numbers doubled," said Andy Detzer of Fourways Restaurant.
"There were nights when 50 percent of our guests chose the Restaurant Weeks menu."
"People are looking for fantastic experiences and great value – this succeeded on both fronts. And our partnerships with local producers and fishermen have inspired our chefs to create a fabulous menu that our guests loved so much that we've extended the special Fourways Restaurant Weeks menu until the end of March," the BTA added.
The Marketplace partnered with the BTA to supply recipe ingredients for the Restaurant Weeks Virtual Cooking Class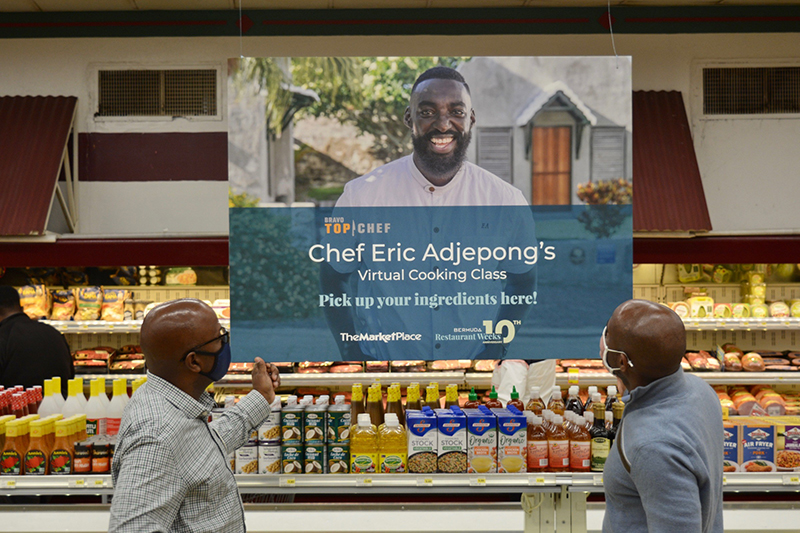 "In 2020, Fourways hosted celebrity chef Eric Adjepong to produce a special Bermuda Culture & Heritage Dinner. This year, from his home in Maryland, Chef Adjepong hosted food and travel writers to talk about his past visits to the island.
"BTA interim CEO Glenn Jones and local bartender Stefan Gitschner, of Twisted Spoon, also joined for part of the conversation. A 30-minute except of the food culture Q & A is available to tourism stakeholders.
Forty-five participants joined a virtual cooking class led by Top Chef alum, Chef Eric Adjepong.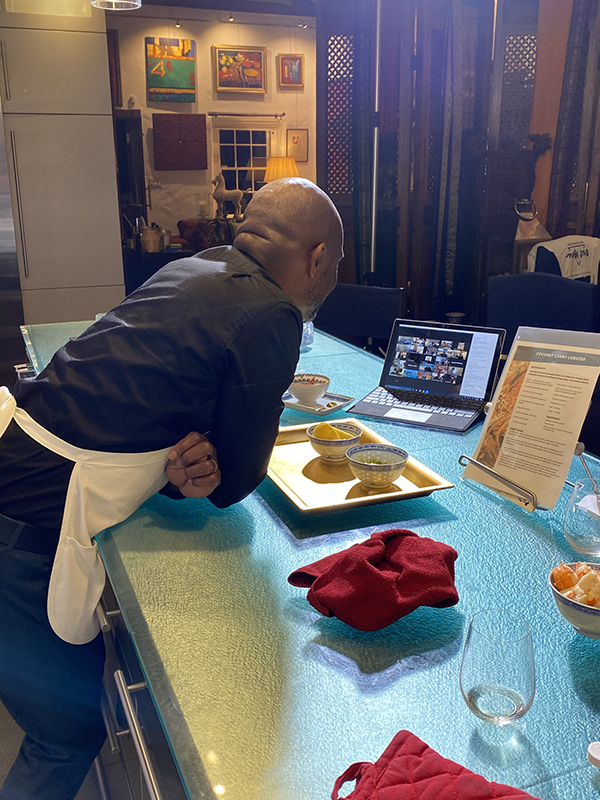 "Following the online chat, Chef Eric hosted several dozen participants for a virtual cooking class to mark Bermuda Restaurant Weeks 2021.
"The virtual activities took place February 10, followed by a Restaurant Weeks lobster finale event, Lobster fête de la Crème, at Bella Vista Restaurant on February 11.
"Nearly 50 guests enjoyed the multi-course dining experience at the Port Royal venue, and the event yielded opportunities for businesses affected by the year's COVID restrictions. The planning team negotiated mandated seating limitations for indoor dining with the introduction of a multiple seating format.
Bermuda's spiny lobster was the focus in the Restaurant Week virtual cooking class recipe Coconut Curry Lobster hosted by Chef Eric Adjepong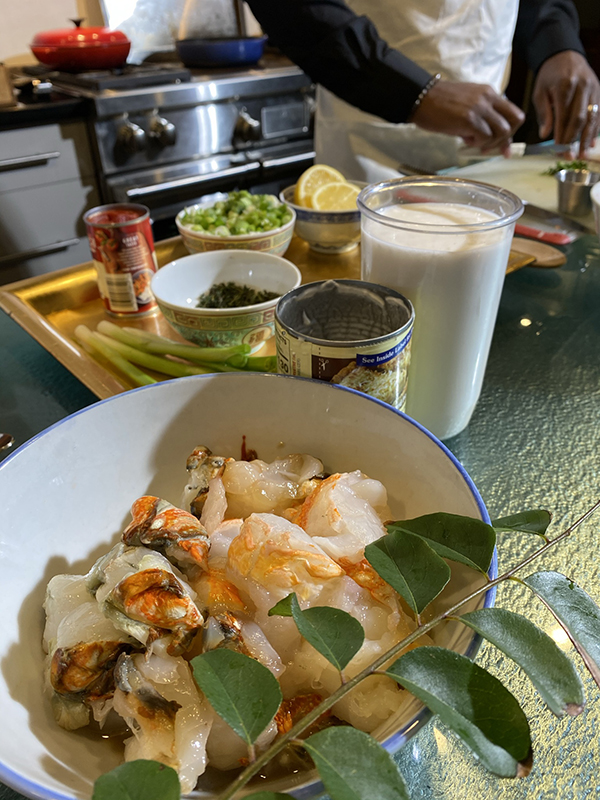 "The tenth anniversary series theme paid homage to Bermuda's local food harvest heroes – fisherman, culinary artisans, honey-makers and farmers.
"To honour the theme, restaurants were urged to create Bermuda-inspired menus and are particularly encouraged to focus on five local food-harvest areas: lobster, lionfish, goat cheese, honey and locally grown produce.
The Marketplace partnered with the BTA to supply recipe ingredients for the Restaurant Weeks Virtual Cooking Class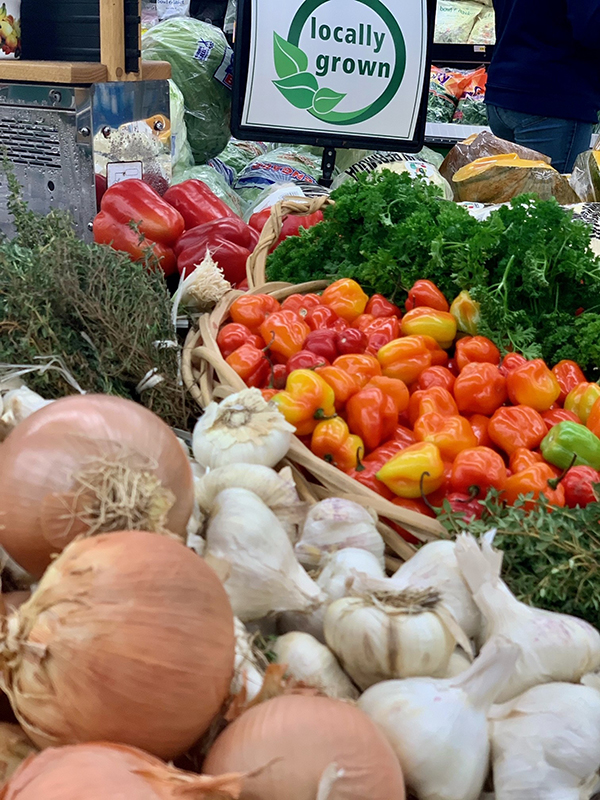 "Additionally, the BTA curated a raft of experiences that reflected the theme including a lionfish culling adventure hosted by Weldon Wade and a series of apiary experiences developed by beekeeper, Spencer Fields.
"Later this year, the Bermuda Tourism Authority plans additional food tourism events. Those details will be shared at Friday's Tourism Outlook Forum."

Read More About
Category: All, Entertainment, News