On Thursday [Jan 9], members of the Southampton Parish Council were at the Rockaway ferry stop to meet and greet commuters and wish them a happy new year.
The commuters on the 8:00am and 8:20am ferries were treated to free juice, water, fruit, and pastries to take with them as they began their day.
Chair of Southampton Parish Council Stacey-Lee Williams said, "This is the second time we have surprised the commuters with pastries, and it's just a small way to let them know that Council is here for Parish residents, and we hope to be a symbol of community for the Parish."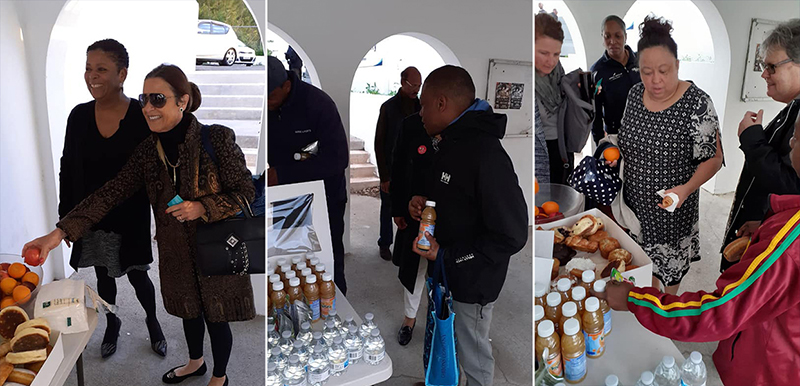 Earlier in the month, as it does every year, Council donated a $50 grocery voucher to every senior who resides in Dr. Cann Park, the senior's residence also within the Rockaway area.
Ms Williams said, "The residents were very grateful and members always come away feeling extremely fulfilled after spending some time with these deserving residents."
On March 5, the Parish Council is inviting the public to attend a Fun Walk that it is hosting, with the event beginning at Whale Bay and ending at Wadson's Farm.
Read More About