The Federation Equestre Internationale [FEI] recently released the regional and world ranking category results for the 2019 FEI Jumping World Challenge [JWC], with Bermuda's equestrians ranking well among their peers.
A spokesperson said, "Congratulations are extended to the 2019 Bermuda team for securing first place in the FEI JWC Regional Zone 10 Division. Team members are Philip Correia, Courtney Bromby and Cody Rego. In the FEI JWC Overall World Ranking Team category, the Bermuda team placed a commendable sixth place out of 28 competing teams from around the world."
Philip Correia – Category A winner: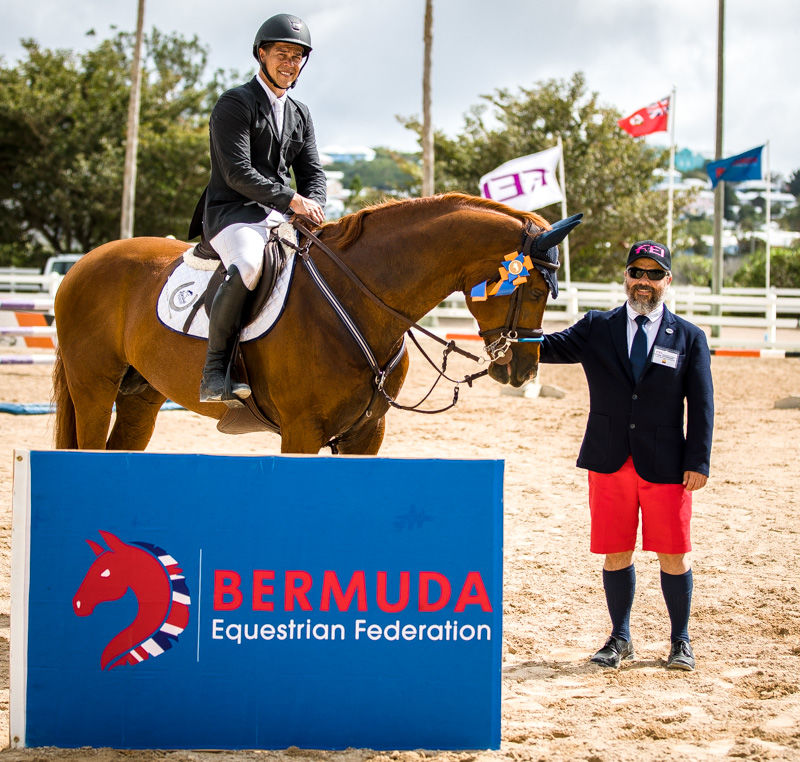 "Equally commendable are the results that Bermuda's show jumpers secured in the FEI JWC Overall Individual Work Ranking categories. Category "A" [1.20m – 1.30m] rider Philip Correia ranked 11th place out of 228 competitors, whilst in the Category "B" division [1.10 – 1.20m], Courtney Bromby riding Worth the Wait ranked 13th out of a field of 213 competitors.
"In the Category "C" division [1.00 -1.10m], 14-year-old Cody Rego riding Casanova ranked eighth out of 215 worldwide competitors."
Courtney Bromby Category B winner: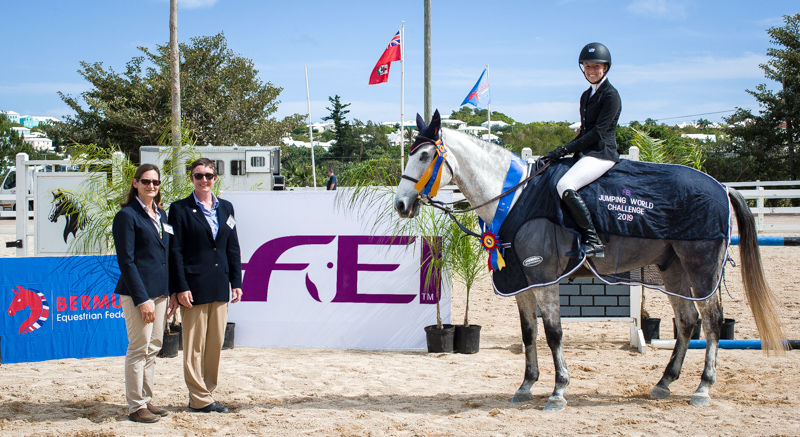 "With Philip Correia securing the top place in the Category "A' Regional Zone 10 division, Bermuda is eligible to be represented at the 2020 FEI World Jumping Finals, the location of which has not yet been released.
"Only the top two placing Category A winners from the 10 competing geographical regions are invited to compete in the 2020 FEI Jumping World Finals. Congratulations Philip."
Cody Rego Category C winner: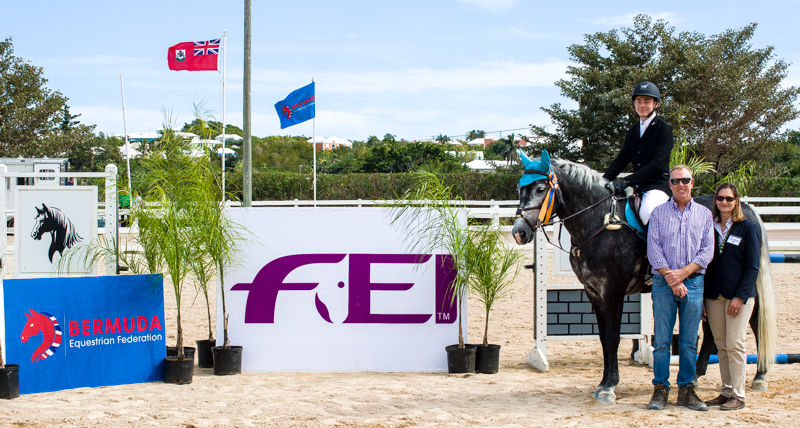 "The FEI Jumping World Challenge provides an opportunity for riders to compete in an international competition without to need to travel overseas. Rather, riders compete over the identical jumping course designed by a FEI appointed Course Designer.
"The 2019 courses were designed by FEI Level 4 Course Designer Rakshan Radpour of Iran. The Challenge offers an individual classification per country, per geographical zone and per category."

Read More About