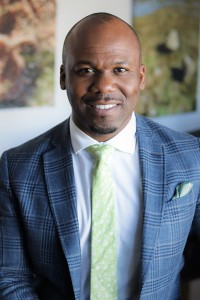 The Bermuda Health Council today formally announced the appointment of Dr Ricky Brathwaite as Chief Executive Officer as of 14th January 2020.
"He joined the Health Council in 2014 as Programme Manager, Health Economics and later became Director, Health Economics," a spokesperson said.
"In addition to his new role as Director, Health Economics, Dr Brathwaite was made Acting CEO of the Health Council in December 2018, overseeing the Health Council's management and operations.
"In early January after a 3-month comprehensive search and interview process, the Council offered Dr Brathwaite the lead executive position from a pool of qualified candidates.
"The Health Council currently compensates its Chief Executive position between $168,652 and $219,289 using the government pay scale as its guide [PS 45 – 51].
"With over 15 years' experience in healthcare and biomedical research, Dr Brathwaite has led and supported efforts internationally to innovate large health systems and develop solutions to help hospitals and medical practices in their delivery of life saving care.
"He received a Doctorate in Health Economics from the Johns Hopkins University, as well as dual Masters degrees in Bioengineering and Health Systems Engineering from the Georgia Institute of Technology."
Dr Ricky Brathwaite, Chief Executive Officer of Bermuda Health Council, said: "It is important that we keep pushing for improvements in every part of our health system. There are a lot of headwinds to combat related to population aging, chronic disease and the global economy.
"The role of the Health Council is to provide expert strategy, programmes and advice on guiding the health system through these winds. While there are very specific goals that we have for regulating, coordinating and enhancing the delivery of health services here on island, we also have a great opportunity to be an international example and training ground for Bermudians to become leaders on health system issues globally.
"I am excited to continue this journey, and hope that the amazing work that our Board and Secretariat do will positively impact each member of our 64,000 person community."

Read More About