Epic Entertainment is getting ready to host the Fight Night Champion on January 18th, with Bermuda's Nikki Bascome to match up against England's Ryan Oliver, with Bermuda's Andre Lambe and Mikey Parsons also set to make their professional debut.
A spokesperson said, "Epic Entertainment is getting ready to start the year with a hard-hitting, action-packed boxing event titled Fight Night Champion on Saturday, January 18th at the Fairmont Southampton Hotel.
"The main event will feature Bermuda's own Nikki 'Nifty' Bascome vs. England's Ryan 'The Wasp' Oliver in a blood bath match in front of a large diverse crowd.
"We've received confirmation that Andre Lambe and Mikey Parsons are making their professional debut, turning this event into a tripleheader.
"This is history in the making as it's the first time in Bermuda's history we've had three professional boxers in the same era, competing in the same event; this will hands down be the boxing event of the century."
"Additionally, the crowd will also witness an entertaining and explosive undercard. Thanks to our sponsors, we are able to provide a great opportunity for Bermuda's rising stars to face international opponents from Canada.
"Fight Night Champion will feature a record-breaking 15 bouts of non-stop action starting at 6pm. Simply put, this event will feature the best of the best in professional, amateur and kickboxing."
Ticket Information: General Admission $85. General Admission tickets sold at Sport Source, Choices Men's Wear, and Audio Visual Electronics Hamilton and Somerset. VIP $175, and only sold online at Ptix.bm.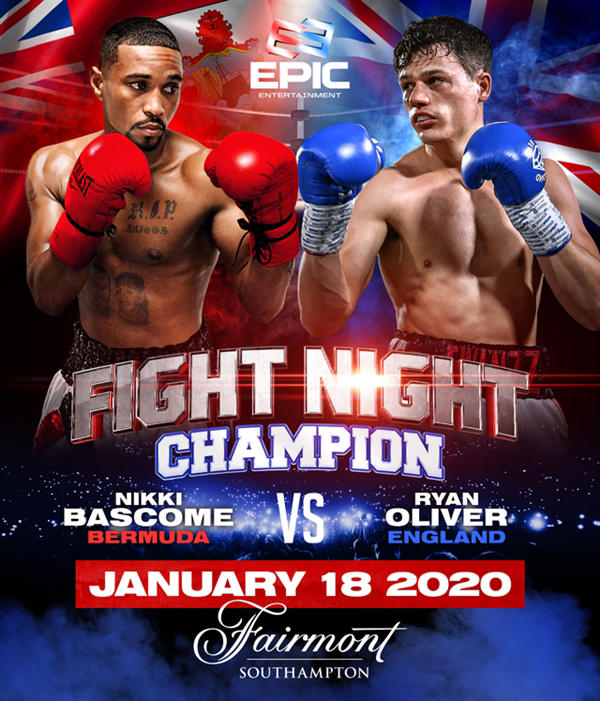 Read More About