A live chat event with Dany Pen, founder of Women's A.C.T, as well as Robyn Swan, founder of Move Bermuda Forward, will be held on Sunday [Jan 19] at 1.00pm to mark the anniversary of the International Women's March.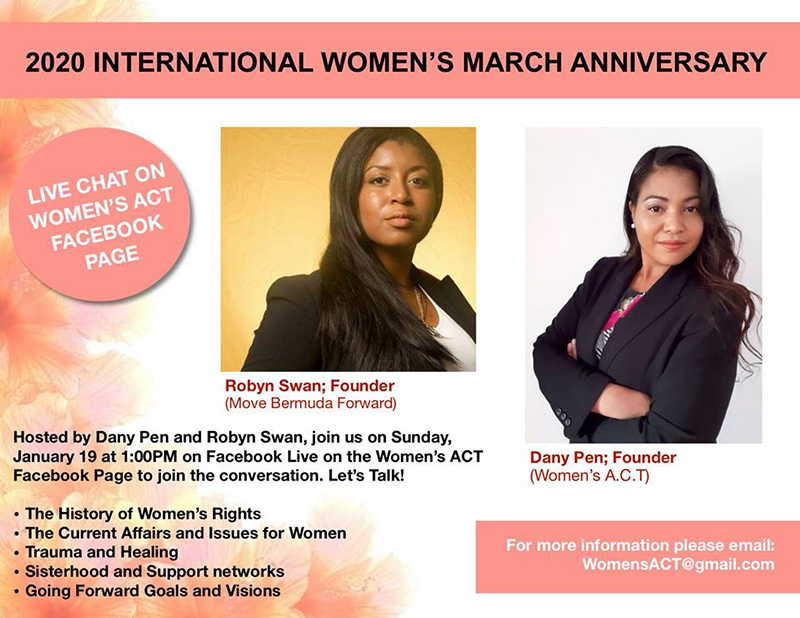 In an online post, Women's A.C.T Group said, "Happening This Sunday. Join Dany Pen and Robyn Swan on January 19 @ 1:00PM where we will be marking the 2020 International Women's March anniversary with a Live chat discussing the following:
The History of Women's Rights
The Current Affairs and Issues for Women
Trauma and Healing
Sisterhood and Support Nertworks
Going Forward Goals and Vision
"Audiences must log onto the Women's A.C.T Facebook page to join the conversation."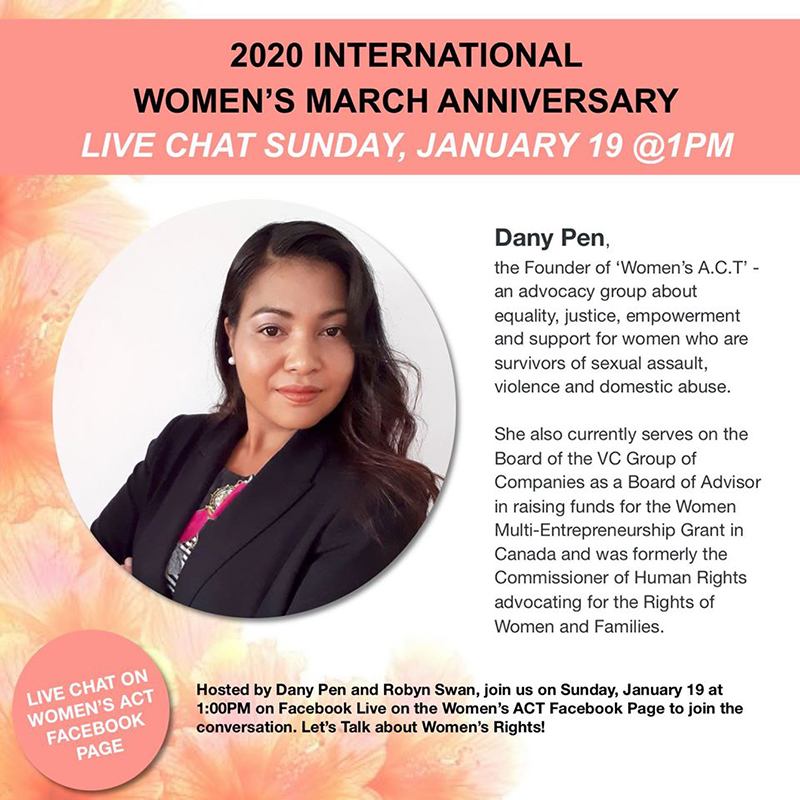 "Dany Pen is the founder of Women's A.C.T – an advocacy group about equality, justice, empowerment and support for women who are survivors of sexual assault, violence and domestic abuse.
"She also currently serves on the Board of the VC Group of Companies as a Board of Advisor in raising funds for the Women Multi-Entrepreneurship Grant in Canada and was formerly the Commissioner of Human Rights advocating for the rights of women and families."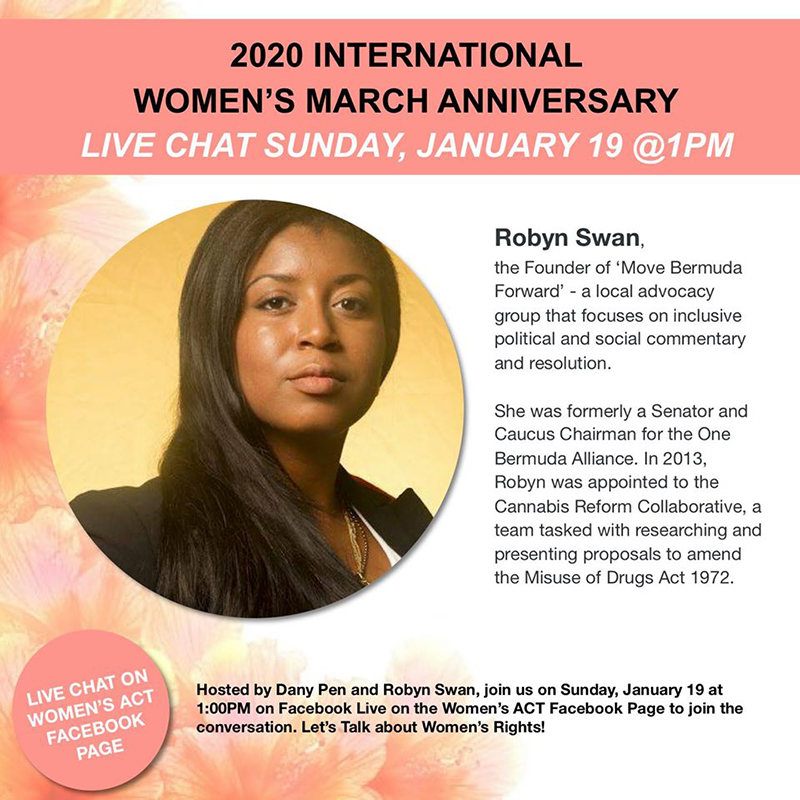 "Robyn Swan is the founder of Move Bermuda Forward – a local advocacy group that focuses on inclusive political and social commentary and resolution.
"She was formerly a Senator and Caucus Chairman for the One Bermuda Alliance. In 2013, Robyn was appointed to the Cannabis Reform Collaborative, a team tasked with researching and presenting proposals to amend the Misuse of Drugs Act 1972."
Read More About