[Updating] A number of boxers will be in the ring this evening [Jan 18], as the 'Fight Night Champion' event takes place at the Fairmont Southampton Hotel, with the headline fight to see professional Bermudian boxer Nikki Bascome take on Ryan Oliver of England, while Bermuda's Andre Lambe and Mikey Parsons are both set to make their professional debut.
According to the Pay Per View listing, the fight card will be as below: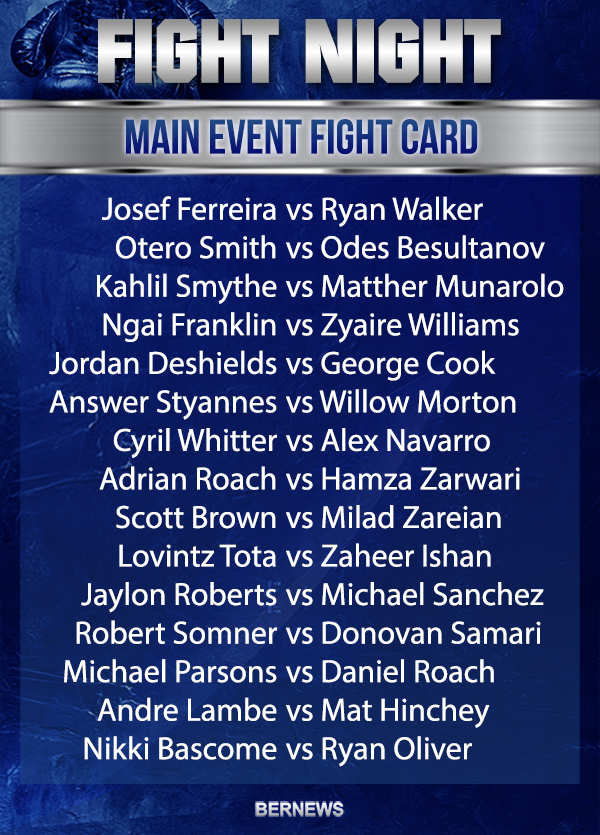 As is standard with international boxing events, the media is restricted from live streaming, however you can access the live video via the Pay Per View here, and we will be bringing you live updates throughout the evening, which is expected to see a large hometown crowd out to support our fighters.
Don Burgess is providing live text updates via @BernewsSports Twitter account, which can also be seen below, and as a reminder, the event is being streamed live via Pay Per View here.
Your screen will automatically refresh with the latest updates

Read More About