[Updated] The St. George's Club will close effective today [Jan 31], with the Club thanking their "very loyal staff for their efforts over the years."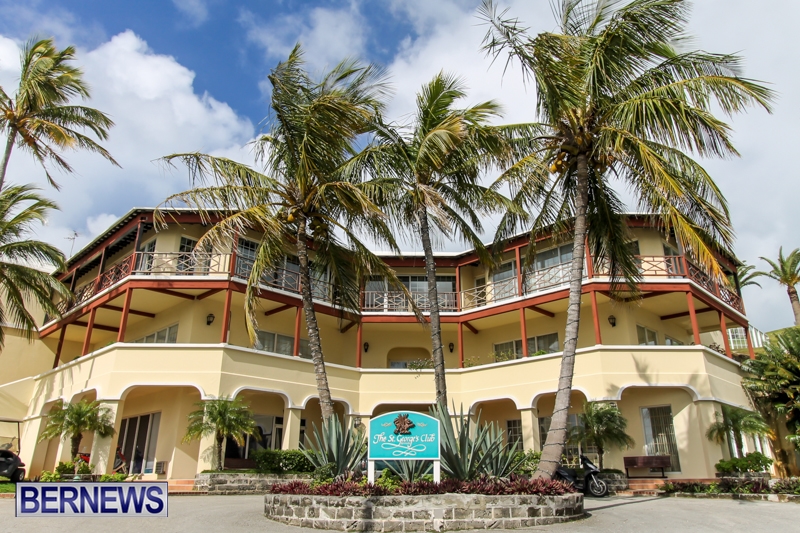 "After more than 25 years of operation, struggling as a 'timeshare' with changing legislation, the closure of the St. Georges golf course, increased costs, recession and members defaulting on their contractual commitments, we have had to make the difficult decision to close the hotel effective 31 January 2020," said Sally-Ann Kyle, for the operator of The St. George's Club.
"This means that all our staff, some of whom have been with us for many years will be released from employment as of that date. They have all been informed.
"We will surrender our lease to the Bermuda Government," she added.
"The news is not all bad as Hotelco Bermuda SGC Ltd., who are part of the group developing the nearby property, to open as a St. Regis Hotel, will take over The St. George's Club. They will reopen The Club after a period of much needed refurbishment and update.
"We wish to thank all our very loyal staff for their efforts over the years and our remaining members who have been supportive of The Club."
Update 6.47pm: A statement from the Minister of Tourism and Transport said, "Government is aware that The St George's Club is in the process of changing ownership. While detailed plans for The Club are still in development, the Government supports all steps taken to enhance this tourist property. It is unique in Bermuda's inventory in that it is both a timeshare operation and a hotel.
"The public and all St. George's Club former employees can rest assured that the Ministry of Tourism and Transport, as well as the Ministry responsible for Workforce Development, continue our commitment to keeping Bermudians employed in our tourism industry.
"We look forward to working with the new owners."
Read More About