Fairmont Southampton has achieved the Planet 21 Gold Level thanks to their efforts to make the hotel and the guest experiences offered more sustainable, along with environmental work within the community.
A spokesperson said, "Fairmont Southampton have examined all aspects of the business and our colleagues' efforts to make further positive contributions to the community, guest experiences and the environment. Through these actions and as members of Planet 21, the Accor-wide sustainability program, Fairmont Southampton achieved the Planet 21 Gold Level.
"This program challenges everyone – guests, hotel colleagues, partners and property developers – to take measurable actions to minimize every hotel's impact on our planet. Just announced by Accor this year is their commitment to the global elimination of single-use plastics in the guest experience by 2022."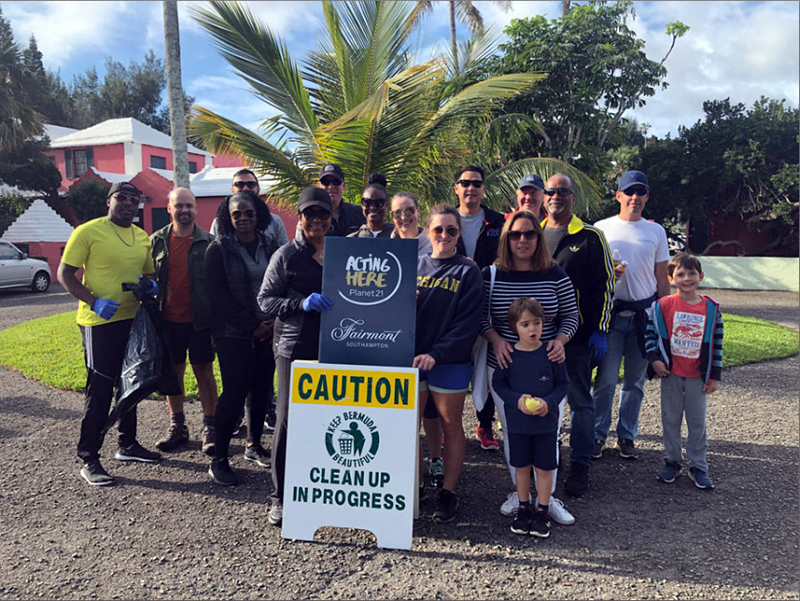 "Taken together, small actions can make a big impact in every part of our business. All our initiatives firstly involve engagement and training, with our colleagues trained on eco-friendly actions specific to their jobs such as reducing paper waste and being proud ambassadors of Planet 21," said Kiaran MacDonald, Regional Vice President and General Manager Fairmont Southampton.
"We also offer our guests empowering options by recommending re-use of bedding and towels for stays longer than one night. Last year through Accor's Plant for the Planet program Fairmont Southampton were able to donate $8,300 from this guest initiative to reduce unnecessary washing of linens in the hotel.
"These savings were then donated to planting 7,300 trees at a Colombian coffee plantation thus assisting international communities as well."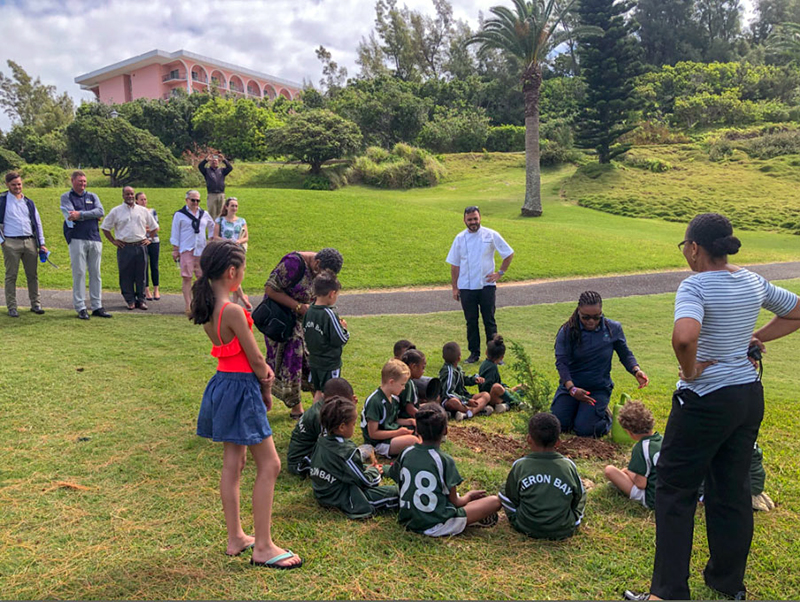 The spokesperson said, "Specific actions this past year include the annual railway trail cleanup with KBB and volunteers; Earth Day cedar tree planting, our continued support of community causes such as Beyond Rugby, The Family Centre, education sessions with guests and a class from Heron Bay Primary School; and participation in Earth Hour with Greenrock.
"Last year, the resort introduced a moveable sheep pasture in partnership with Wild Island Farm for the sustainable land management of Turtle Hill.
"Executive Chef Harris Sakalis and his team working with local partners have been able to implement food waste reduction programs and vegetable scraps being collected weekly by a local farm to be composted. Safe-to-eat food is donated to The Salvation Army's food program."
Chef Sakalis said, "We are very proud of our culinary teams' work to ban the use of threatened fish species, creating low waste menus and the re-use of vegetable and fruit cuttings for decoration and vinegar production. This year we are adding even more vegetarian and vegan options to the menus of all of our restaurants."
The spokesperson said, "Fairmont Southampton are also able to supply honey from our six beehives and offer a robust variety of vegetarian food options for catering events."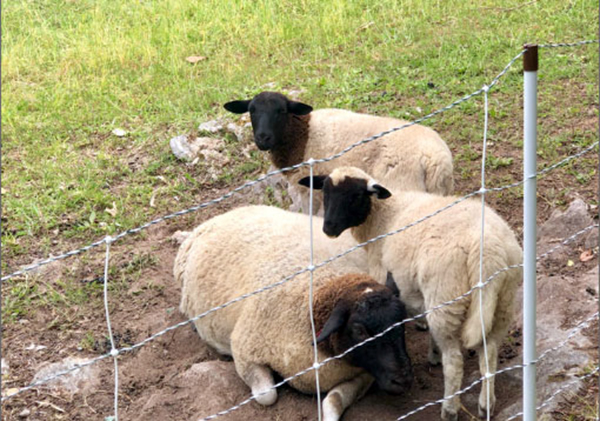 David Packer, Director of Facility Operations, said, "Working toward more sustainable facilities we understand that our buildings have an effect on the environment. Therefore it's important to do what we can to lessen the impact while still providing our guests with an exemplary travel experience.
"To do this the resort regularly measures and analyzes water and energy consumption, comply with standard flow rates for showers and taps. Water is recycled on the resort for non-potable uses and also helps irrigate the golf course. LEDs or energy-efficient light bulbs are in wide use across the property."
To learn more about Planet 21 and their other social responsibility initiatives, visit the website.

Read More About
Category: All, Business, Environment, News