The KPMG Round the Grounds Race will be held on Sunday, March 8th at the Botanical Gardens.
A spokesperson said, "On your mark…ready, set, let's go KPMG in Bermuda and the Mid-Atlantic Athletic Club host 22nd Annual Round the Grounds Race.
"Enjoy your first day of extra sunlight by taking in the scenic beauty of Bermuda's Botanical Gardens, while cheering on your children in the KPMG Round the Grounds running races on Sunday, March 8, 2020.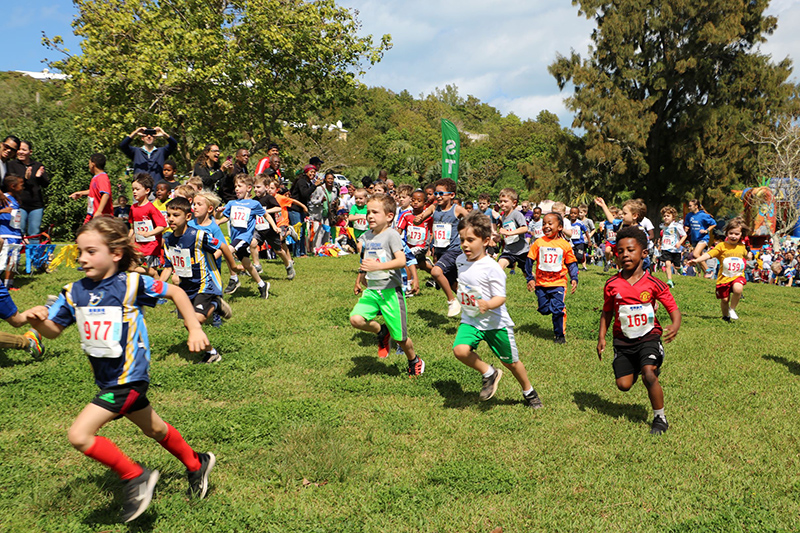 "Races start at 1:00pm, and age groups range from 4-year olds who run the 400-meter course, 6-year olds who run the 700-meter course right through to 8-year olds and up who tackle 1 mile. This year we'd like to challenge our 13-16 year old racers to beat the record and win a cash prize. With the current records 6:04:52 for female and 4:58:99 for male, we can't wait to see who will break the record to take this year's title!
"Parents and guardians are encouraged to sign up their young athletes early, as this year's participation will be limited to the first 500 runners. Registration is online at www.racedayworld.com with the deadline at 5:00pm on Friday, March 6. Number pickup takes place on Saturday, March 7 from 2:00pm to 4:00pm at St John's Ambulance, 21 Point Finger Road, Paget. Late registration, at an additional charge, will also be available at this time.
"If past years are any indication, it will be a day of fun in the sun for all our athletes and for those cheering them on. All racers will receive a participation medal following their race, and then can join their families and friends to enjoy all the activities taking place on race day.
"This includes crafts, organised by Masterworks, a bouncy castle, food from Winkydinkydog and Four Star, and other treats from Duch Pops, Ashley's Lemonade and KAMazing rentals– there's something for everyone.
"Round the Grounds is run by MAAC and sponsored by KPMG. We would like to extend a big thank you to BGA and John Barritt & Son for their donations towards this special event, and Masterworks for their creative contribution to the day.
"Once again, we are extremely grateful to the Tucker family who grant parking at the Lagoon property, the grass area opposite Botanical Gardens on South Road. Please arrive early to ensure ample time before the first race starts, as the road and parking can become quite busy. Results will be posted on Bermudatiming.bm.
For more information, please contact the Race Directors, Claire de Ste Croix [claire@northrock.bm] or Ashley Couper [ashleycouper@gmail.com].

Read More About