KPMG in Bermuda announced that the annual Round The Grounds Race will not be taking place this year.
A spokesperson said, "Today KPMG in Bermuda, in consultation with the Mid-Atlantic Athletic Club [MAAC], announced that the annual Round the Grounds youth racing day will not be taking place this year.
"Usually at this time of year the registrations are flying in as close to 500 children, ranging from ages 4 to 16, sign up for the races held at the Botanical Gardens. KPMG has been sponsoring the race, co-hosting with conjunction MAAC, for 22 years."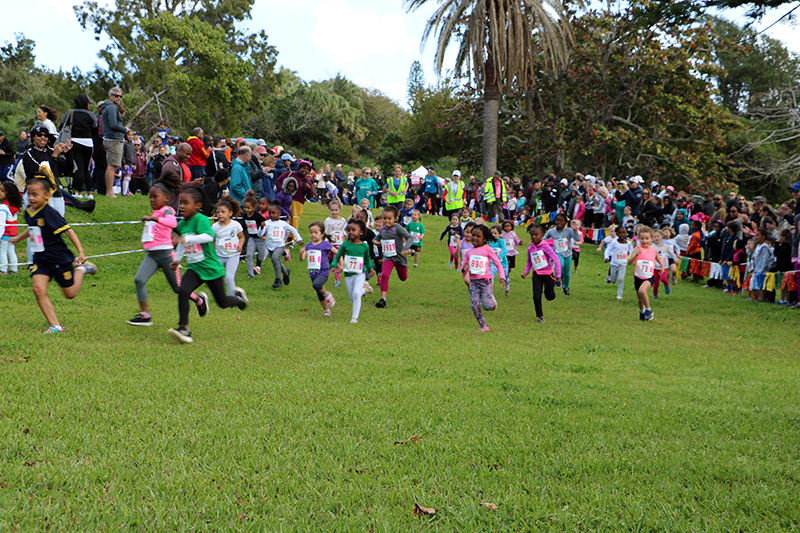 "While it is unfortunate, it was the only viable decision," said Mike Morrison, CEO of KPMG in Bermuda. "Bringing all of the children plus families and friends together is not possible at this time and we cannot say with any certainty when that will change this year.
"We therefore decided to skip a year and look forward to doing it again next March. We will all miss the sight of the kids coming over the hill and around the bend to the finish line – but hopefully we will all be back in 2022.
"Supporting youth health and education is a cornerstone of KPMG's corporate citizenship program, with Round the Grounds being one of our hallmark events. In the meantime, we will continue to support the local communities through other aspects of our robust program.
"We look forward to working with the Race Directors at MAAC towards next year and seeing all of our supporters at the 23rd Annual Round the Grounds in March 2022."

Read More About