Premier David Burt recently attended the 100th birthday of Mr. Harold Smith, at a party put on by his family at the Bermuda Industrial Union. Over 100 friends and family joined in the celebration, which included live entertainment, dinner, tributes, and prayers.
"It was a great honour to attend the birthday celebration of Mr. Harold Smith last Friday," said Premier Burt. "I thoroughly enjoyed the wonderful tributes to Mr. Smith, and I'm glad that I got to spend time with this Bermudian centenarian."
Mr. Smith is well known for his love of the colour pink. For many years he drove a pink taxi, he now can be seen riding around Hamilton on a pink peddle bike, and he frequently dresses in pink.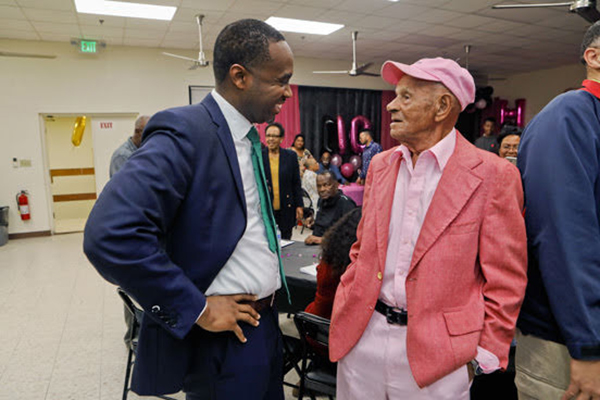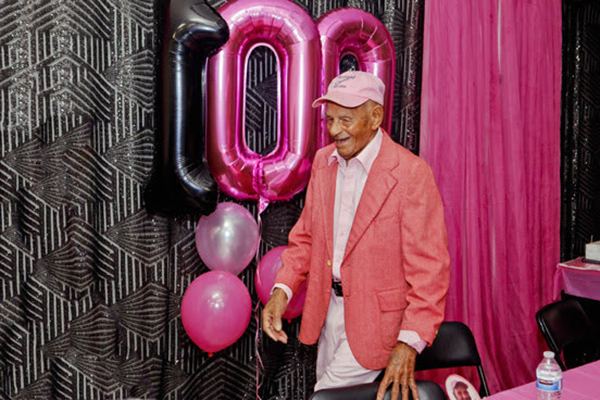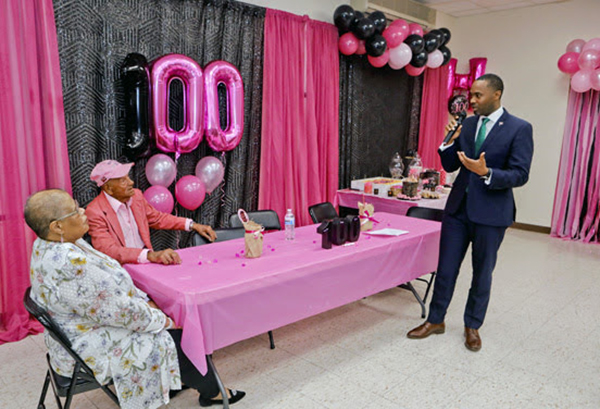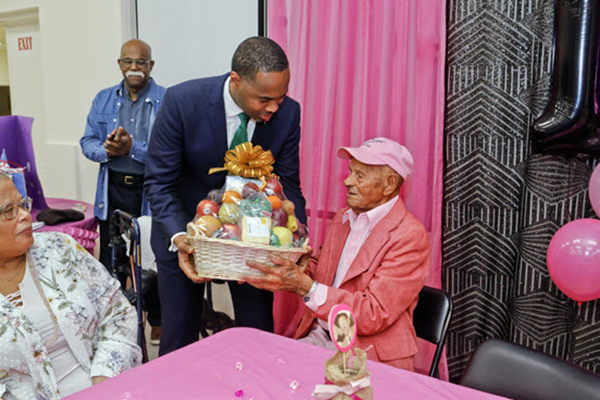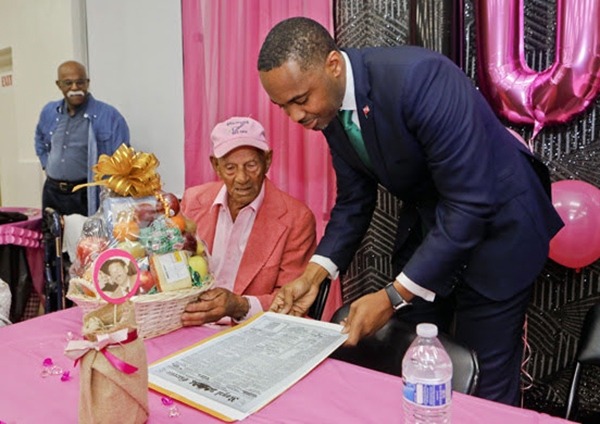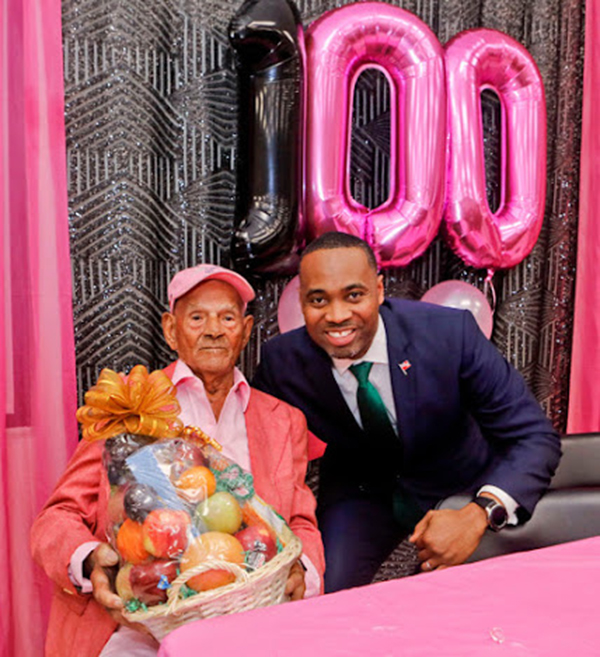 Read More About