Paget Primary School recently held its first annual Dr. Seuss Birthday Celebration and Pajama Day.
A spokesperson said, "On Monday, March 2, Paget Primary School held its first annual Dr. Seuss Birthday Celebration and Pajama Day. The very popular Dr. Seuss books have entertained, educated and inspired the young and not-so-young around the world for generations.
"Over the years, Dr. Seuss books have proven themselves as a valuable resource for emergent readers. The bouncy rhythm and rhyme of his beginner reader books introduce children as young as infants to the fun and creative world of the written word.
"For developing and fluent young readers, there are several which serve to bring to fore, in a light-hearted way, underlying environmental, social, and political issues for students to discuss. Reluctant readers can't help but be enticed by the exploits of such as The Cat in the Hat and Horton the Elephant.
"Seuss published over 60 books in his lifetime, and these texts have been able to magically lure children of all ages into the whimsical, quirky, and thoughtful world that has become undeniably Seuss.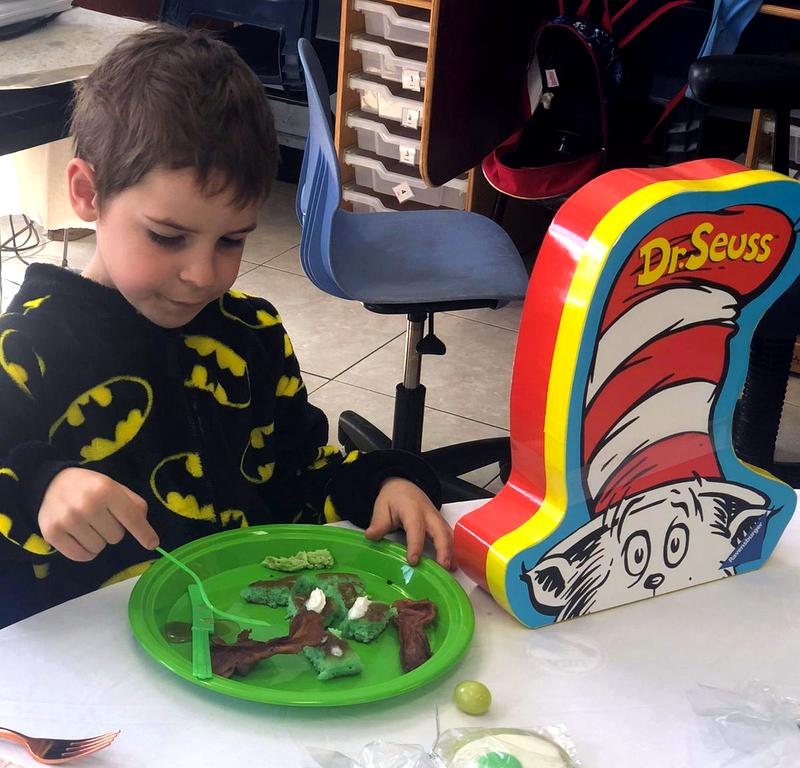 "Staff and students wore pajamas to school on Monday and also brought along their favorite Dr. Seuss book. During morning assembly, Principal Idonia Beckles read excerpts from 'Hooray for Diffendoofer Day'. Ms. Ayesha Brown, Paget Primary's Reading Resource Teacher, then invited all the students who brought Dr. Seuss books to school that day to come to the front and share titles with their excited schoolmates.
|Ms. Brown shared other interesting facts about Dr. Seuss, such as his real name was Theodor Seuss Geisel; if he was still alive today he would be 116 years old; and his wife Helen Palmer wrote the beloved children's book 'A Fish Out of Water'.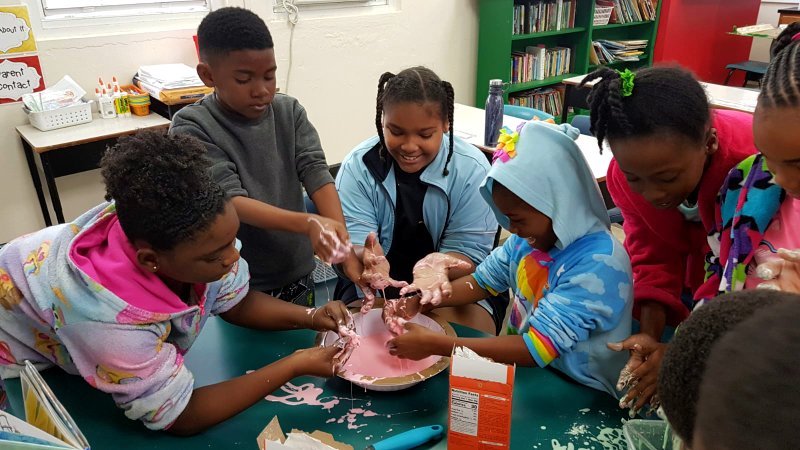 "Dr. Seuss Day at Paget Primary afforded the students opportunities to be engaged with rewarding and fun activities that enhanced their learning in various subject areas. The P1 students read 'One Fish, Two Fish', 'Horton Hatches An Egg', and 'Hop on Pop'.
"They sorted and graphed colorful goldfish, played rhyming games using various sight words, learned about life cycles, and created a book about the different kinds of animals that hatch from eggs.
"The P2 and P3 classes as well as the multi-grade class read 'Green Eggs and Ham'. They prepared and enjoyed a breakfast of green eggs and ham which included reading a recipe, following directions, and using various measurements. They also played a money identification game to determine the cost of eggs and ham.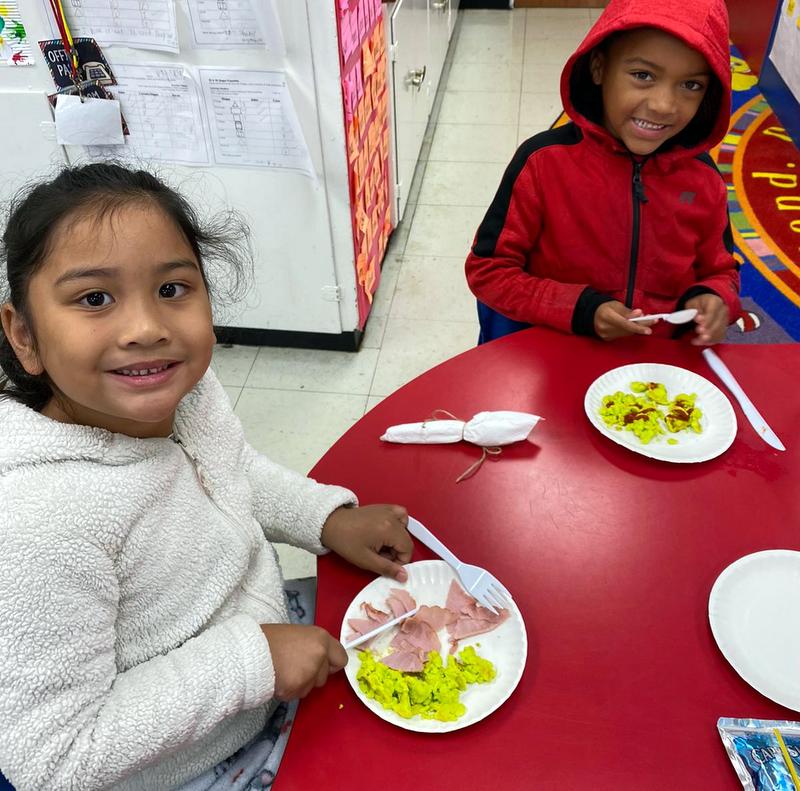 "The P4 class read 'The Lorax' and wrote letters describing what they would do to help the Lorax save the truffala trees. Discussions included reasons why it's so important for us to protect our environment.
"The P5 classes read 'Bartholomew and the Oobleck', and followed written instructions to make Oobleck.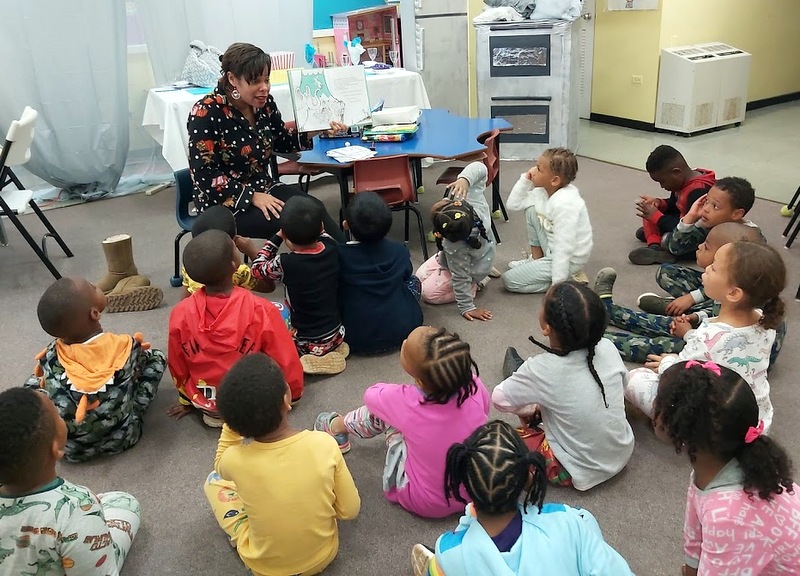 "The P6 classes, in honor of their final year of primary school, read 'Oh The Places You'll Go'. They played an escape room-style game called 'Break Out EDU', in which students had to collaborate to solve clues.
"There were many smiles and squeals of awe and laughter on Dr. Seuss Day from students as well as their teachers. Everyone benefited from this reading adventure, which provided an opportunity to bond, to learn, and to find joy and pleasure between the pages of a book.
"Dr. Seuss Day will be an annual event for Paget Primary School. Other school events are planned throughout the year designed to help students discover the wonders of reading. Without a doubt, our first Dr. Seuss Day was an impressive and unparalleled success."

Read More About