KraftHeinz and Butterfield & Vallis completed the final quarter of their Kraft Cares Campaign at the end of January. For the months of November, December and January, with the purchase of any Kraft Cheese products at stores throughout Bermuda, a percentage of sales was accrued to be donated to Meals on Wheels.
Meals on Wheels prepares and delivers freshly cooked meals to people within our community who are incapacitated, unable to prepare and cook a nourishing meal on their own, or who have no one else they can depend on to do this for them.
Pictured outside of Meals on Wheels with the cheque – Mr Jason Powell [Vice President of Meals on Wheels]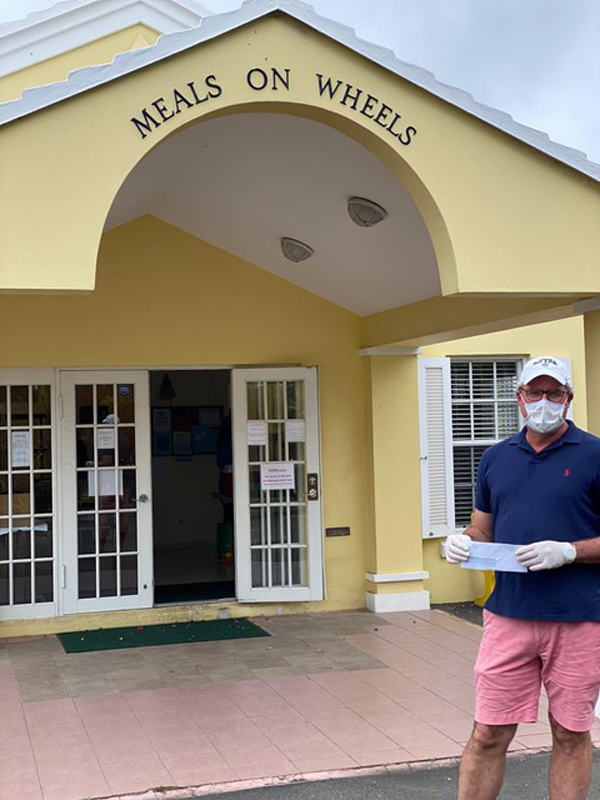 Recently, a cheque was presented to Meals on Wheels in the amount of $4,608.08. These funds have come at a very crucial time for them as they try to keep up with the demand for their services.
For the first quarter of 2021, funds raised from the Kraft Cares campaign, will be donated to the Bermuda Heart Foundation.
Prior to this latest donation, funds to-date have been donated to PALS, Bermuda Cancer & Health and the Bermuda Zoological Society.
The management & staff of both KraftHeinz and Butterfield & Vallis would like to thank everyone for purchasing Kraft Cheese and for supporting these incredible charities.
Read More About