There is an online form where you can report a person or entity that is possibly violating the Covid-19 Shelter-In-Place regulations, National Security Minister Wayne Caines announced this evening.
The website page, on the police website, states,"Do you have a concern about a person, a business or an entity that is possibly violating Bermuda's COVID-19 Shelter-In-Place or Social Distancing Orders? If so, please make a report using the form below and we will look into the matter. If your concern is urgent, please call 211 or 911 to reach an officer."
A screenshot of the website below: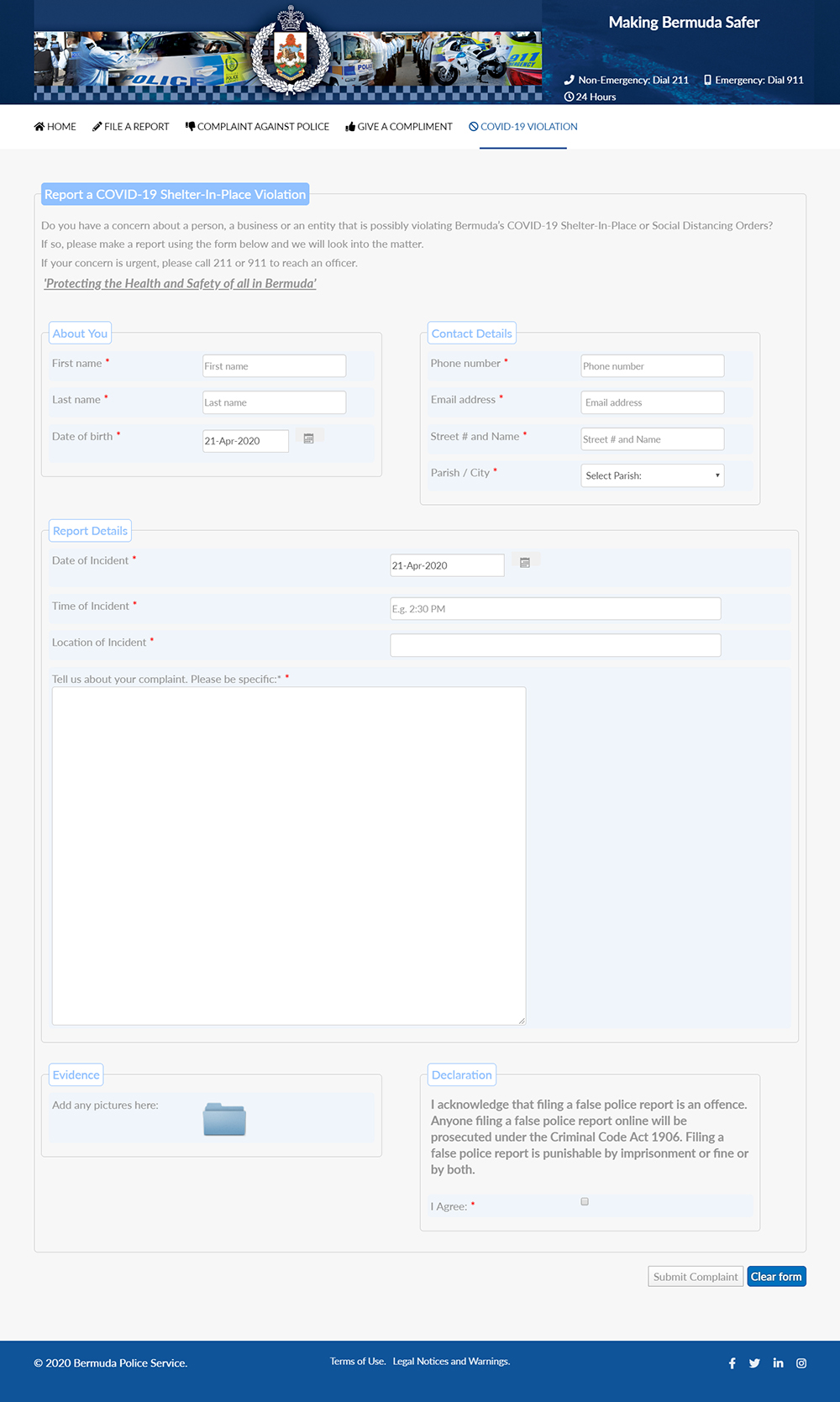 As the island and world deals with the Covid-19 pandemic, we are doing our best to provide timely and accurate information, and you can find more information on the links below.
Read More About