Due to the ongoing Covid-19 pandemic, the Bermuda Arts Centre's 'Coast Lines' exhibit will have a virtual opening on Monday, April 6 at 5.00pm.
A spokesperson said, "With everything thrown at us, as with the rest of the island, the going has been tough. But either you lay down and call it quits or you gear up and keep going.
"Before the shutdowns and lock downs, the show 'Coast Lines' was on the table to be opening last month. With our artists geared up for it, we were determined that we would not be beaten and decided to go virtual.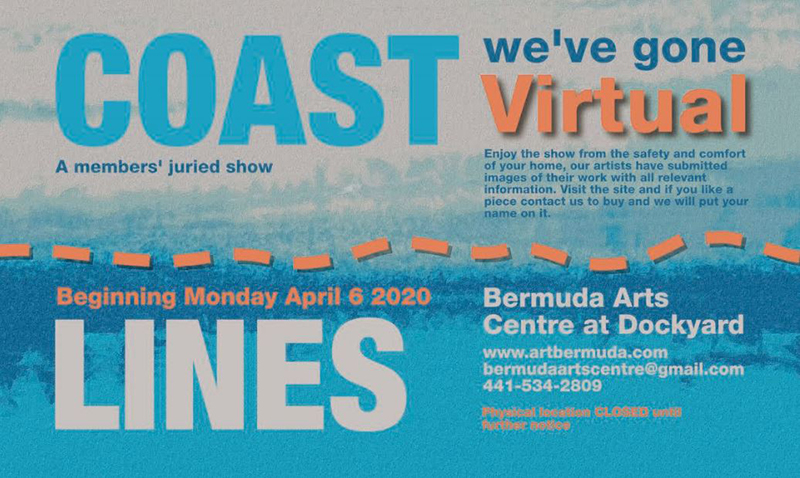 "We are treating it as an art opening, with available viewing online. The show will open at 5.00pm on Monday, April 6. The show offers a mix of media, sizes and prices, with entries from some of Bermuda's leading artists. Certainly something for everyone.
"The Bermuda Arts Centre itself may be closed, but we are fully functional. We are answering our phone and our emails promptly. All art work in our show is for sale, and we can be contacted at any time if one wishes to purchase a piece.
"Work can be purchased and put on hold. Once we are able to move freely, sales may be picked up at The Bermuda Arts Centre, or we will deliver.
"The Bermuda Arts Centre opened its doors in 1984. We were created with one sole mission: to support, encourage and promote Bermuda art. Despite the turmoils the world is going through, as long as our artists allow us, we'll keep going forward to keep Bermuda art alive."

As the island and world deals with the Covid-19 pandemic, we are doing our best to provide timely and accurate information, and you can find more information on the links below.
Officials are urging everyone to please follow all guidance like washing your hands, adhering to self quarantine if relevant, and practicing social distancing, and they have asked that if it is not urgent, a necessity or work, to please stay home to prevent the spread of the coronavirus.
Read More About
Category: All