The application deadline for the Harvey Cooper Award has been postponed until October 16 due to the Covid-19 pandemic.
Margot Harvey said, "I set up an inter-school art award that was supposed to be launched this year, culminating in a gallery show and online public vote in June.
"I have decided to postpone the event until October due to COVID-19. I have notified the art teachers, but I needed a way to reach the students so they will know the event was postponed and that they can work on the project over the summer. Details are below:
"Harvey Cooper Award applications are postponed until October 16, 2020. This is an island-wide inter-school art competition with prize money ranging from $250 to $1,000. All artwork will also be for sale.
"Winners will be chosen by a three judge panel and online public voting. Details at harveycooperaward.com.
"All students, M3 to Grade 12/IB/S4, can participate within their school. The art teacher will choose the best two students to represent their school. Private and public schools combined have a total of 30 reserved spaces.
"Home school students have 10 reserved spaces, for a total of 40 students' artwork for formal judging and the people's choice vote.
"The theme for 2020 is 'What This Song Means To Me.'
"The students are to select a song or song lyrics that are meaningful to them. Please quote the lines from which the student gained inspiration. Examples are on the website."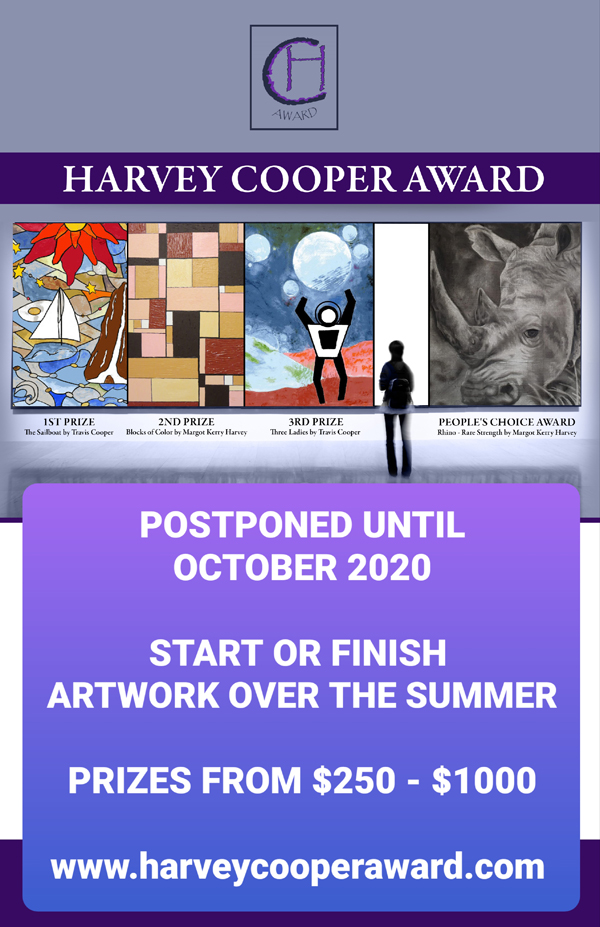 Read More About
Category: All