The Bermuda Red Cross is marking its 70th anniversary this year, with the organization saying "instead of celebrating, we have dug deeper in to the trenches to make sure that Bermuda is safe and cared for."
The organisation's website said, "World Red Cross Day was recently marked, a day for a non-profit that has been around for 138 years, serving in 192 nations, and backed by 12,000,000 volunteers.
"This year, Bermuda Red Cross is celebrating 70 years of service to the community. We have worked hard to build up our services supporting the communities and make those services affordable to everyone. Our focus in celebrating our 70th year was to applaud the Bermuda community for supporting our organisation and services.
"However, instead of celebrating we have dug deeper in to the trenches to make sure that Bermuda is safe and cared for.
"During this time, we have been working with Ministry of Health to make health check calls to 2,747 persons two to four times while persons were in isolation. We have reached out to 905 persons in the communities in which we operate.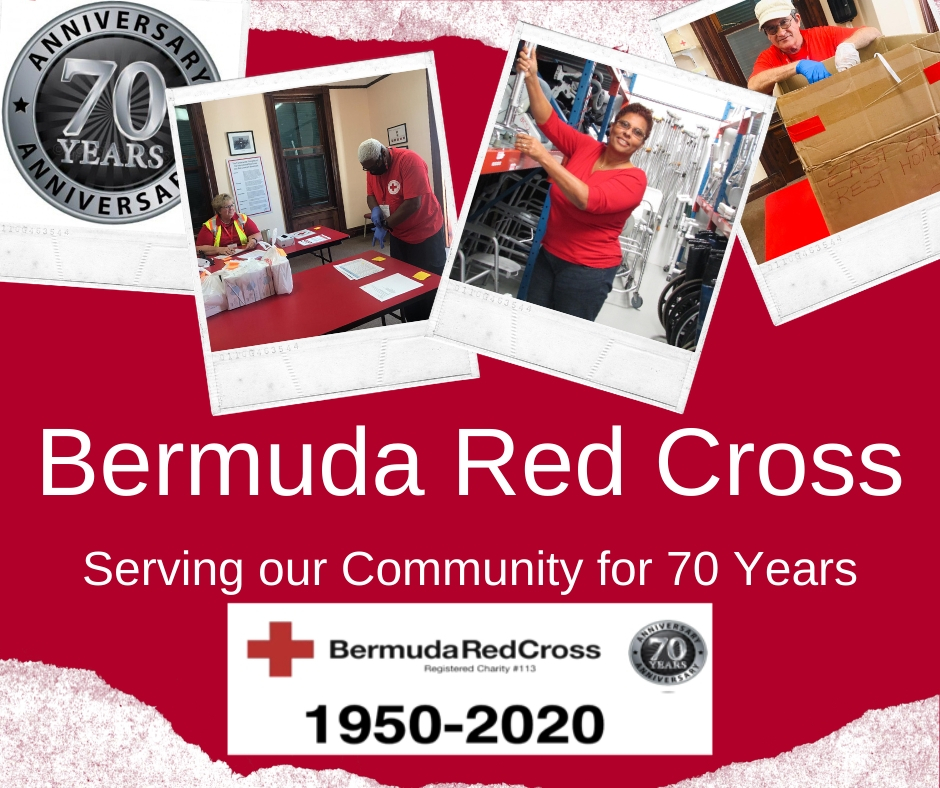 "81 persons reached out us for mental health assistance. We have reached between 15,000-17,000 people with the distribution of masks to many different communities – all 21 senior's rest homes, community centers, 21 essential services providers, front line workers, MWI staff, residents and day patients, Workforce Development staff and incoming community, Ministry of Health testing staff, seven vulnerable communities in which we work.
"We have distributed and delivered 91,000 masks. These masks were given to us by a very generous donor. We are monitoring the situation as to whether we will need to get more masks. As a humanitarian organisation this is what we have been trained for. Red Cross is all about responding to disasters and helping the most vulnerable.
"Whilst we had not planned or were prepared for a pandemic such as we are seeing, we were ready to respond and play the role that we are doing.
"After we have come out of this war we will be a new Bermuda with a new mindset, and Bermuda Red Cross will be ready to serve you for another 70 years."
Those who wish to donate to the Bermuda Red Cross can visit the website.

Read More About
Category: All