A new boat membership programme, Island Boat Club, is coming soon. Bermudian founder Jack Bridges, 29, announced the new concept earlier this month, which will allow for members to access boats for a monthly membership fee.
"The club takes the hassle out of owning a boat, giving members unlimited access to high quality vessels designed for Bermuda's waters, without the responsibility of maintenance, upkeep, insurance, mooring fees, cleaning, and repairs. Island Boat Club will provide members with comprehensive, complimentary training to ensure they are comfortable and confident on the water," a spokesperson explained.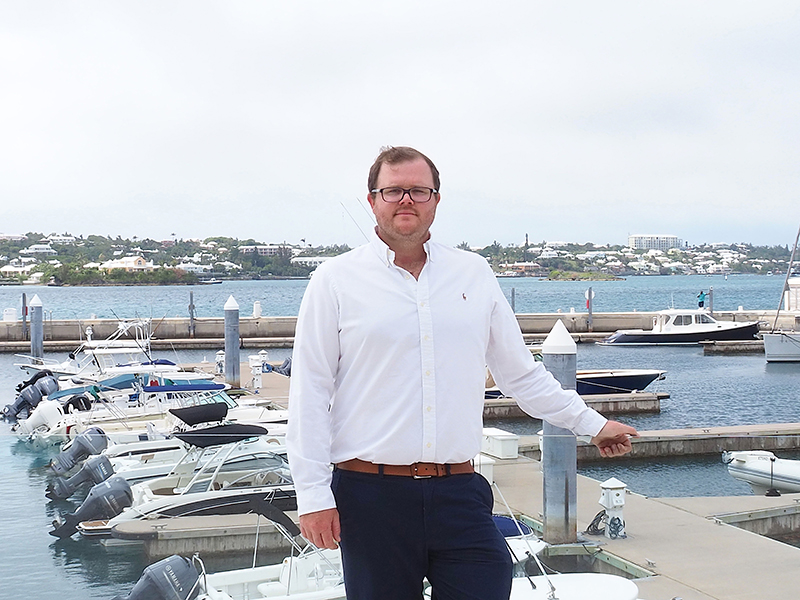 The idea for the club was hatched in 2019. Mr. Bridges said, 'I had heard of 'Car Clubs' in the U.S. where people buy into a club and get to spend time driving luxury cars for a monthly membership fee.
"You get to enjoy the lifestyle without the astronomical initial purchase price, for something that would likely be only used occasionally anyways. That sparked my idea to research 'Boat Membership Clubs' and realised this was an emerging concept in many places around the world. It seemed like a great idea for Bermuda and would fill a gap in the market."
Mr. Bridges continued, "Island Boat Club provides a way for people to enjoy the boating lifestyle without all the drawbacks. Having grown up on the water and around boats from the age of 12, I know how much joy it can bring but am also aware of the challenges and hassles of boat ownership.
"Many people love getting out on the water but don't have the time to look after a boat, or perhaps they travel frequently and know they won't use it as much as they would like to. With the Island Boat Club you can enjoy the freedom of a hop-on, hop-off boat at your fingertips without these worries."
He continued, "I also understand the true cost of owning and maintaining a boat, which can be hard to justify. With the Island Boat Club, members avoid the initial large outlay and the uncertain ongoing fees associated with boat ownership."
Membership numbers will be limited, to control boat demand. Interested parties are encouraged to register early by emailing membership@islandboatclub.bm. The first 30 people to register will receive a 10% discount on initiation fees.
Mr. Bridges said, "We are targeting a mid June launch date, we have one boat on the island and will be expanding our fleet, in the coming months, to include a 22 foot center console and 24 foot dual console from Sailfish Boats."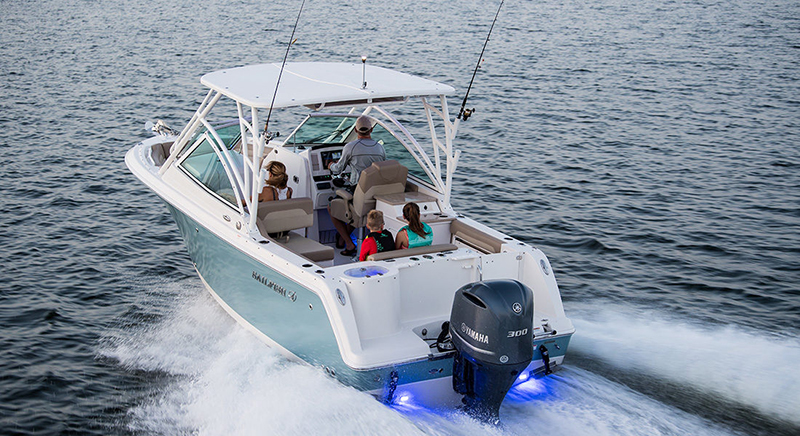 Island Boat Club will offer a central pickup location option and concierge services where food and beverages, ice and water sports gear can be arranged to be on the boat for your arrival.
Mr. Bridges said, "Having worked for high-end membership clubs for my entire career I am well suited to meet the demands of clients who expect exceptional service. Most of all we want people to feel comfortable and enjoy being on the water. With summer travel looking doubtful, the boat club will provide the opportunity to explore Bermuda from a new perspective."
Potential members can enjoy a 'Sea Trial' where they will have a chance to test out the membership programme. Mr. Bridges will pick up interested parties and take them for a spin in one of the boats to get a feel for the concept.
For more information, please visit www.islandboatclub.bm or contact membership@islandboatclub.bm.
Read More About