Island Boat Club – a boat membership program — has increased the size of its fleet to four boats, adding a 21-foot Dual Console Robalo to its offering, with an eight-person capacity.
The Robalo rounds out the Island Boat Club fleet, which also includes two Axopar 28 T-Tops and a 19-foot Scout 195 Sportfish.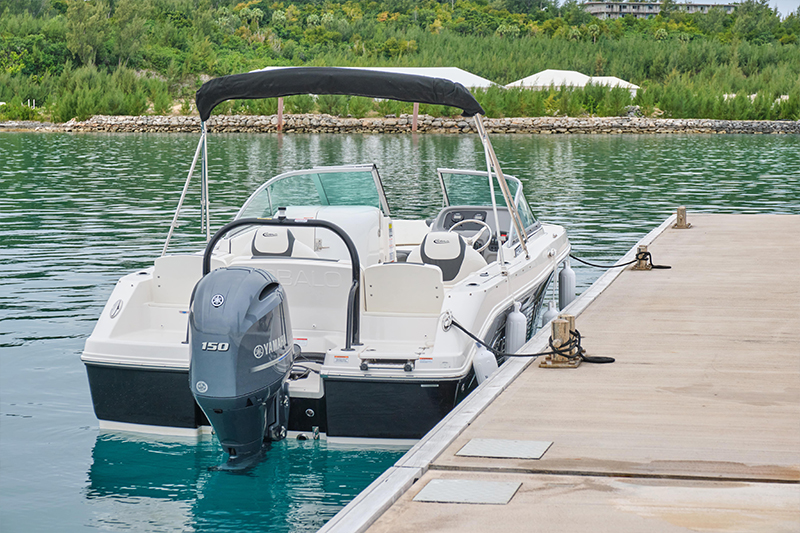 Jack Bridges, owner of Island Boat Club, said, "The Robalo is the perfect all-around boat that you can enjoy with family; head out for some fishing with friends or an evening cruise. The new boat will ensure we manage demand for the coming season, keeping our membership ratio well below our maximum 8-to-1, the lowest ratio in the industry worldwide. We have also put in an order for two new boats, expected to arrive next year."
A spokesperson said, "Island Boat Club members enjoy boat ownership without the responsibility of maintenance, mooring fees, hurricane management, fueling, cleaning and repairs. Members have unlimited access to the boats, as well as a concierge service, complementary training and on water assistance."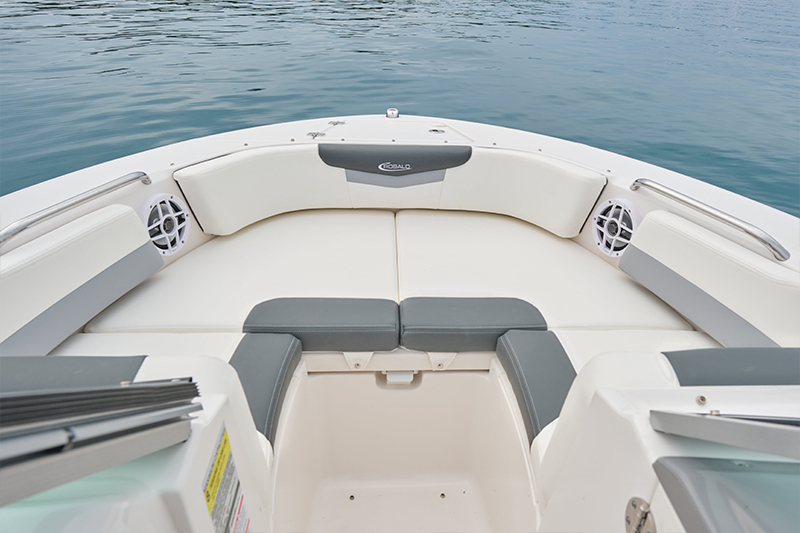 Mr. Bridges said, "Due to the hassle-free nature of Island Boat Club membership, we find that our members get out on the water more often than the typical boat owner – on average of 30 times a year [nearly three times per month].
"Hop on, have fun, and when you're done, hop off and leave the rest to us. Whether it's just an hour or two on the water, the club allows for that flexibility. We've seen a number of members make the most of this even over the winter season."
"Island Boat Club is based out of Carolina Bay, chosen because of its proximity to popular boating locations like Cambridge Beaches, Mangrove Bay, Paradise Lakes, Deep Bay, and Pompano. The club also offers pick up and drop off from Hamilton."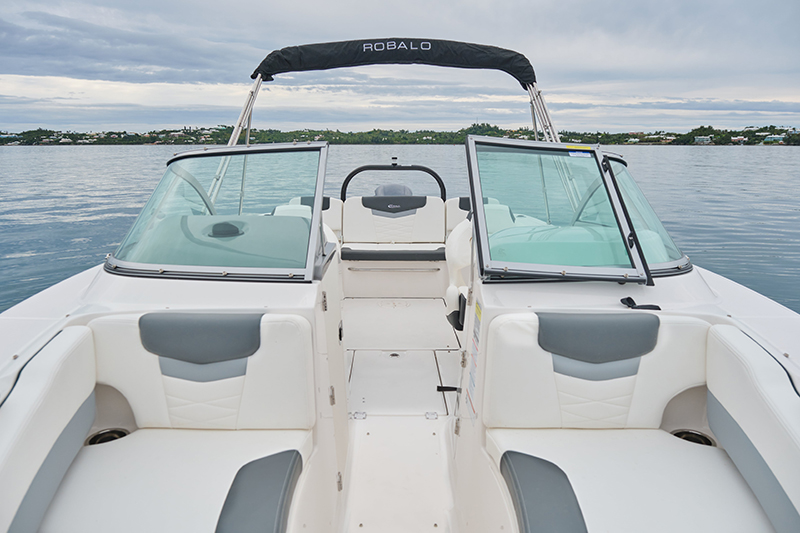 Lindsay and Bob Forness, current members, said, "We found the orientation and training very helpful and our questions are always answered quickly. The boats are immaculate and easy to pilot – this is an effortless way to boat in Bermuda.
"We invite friends, family, and professional colleagues on board and they marvel at the boat features [pop up tables, cooler, on board head] and the service. Pre-order ice for the cooler [it's one less thing to carry]. We reserve a boat almost once a week, and sometimes twice."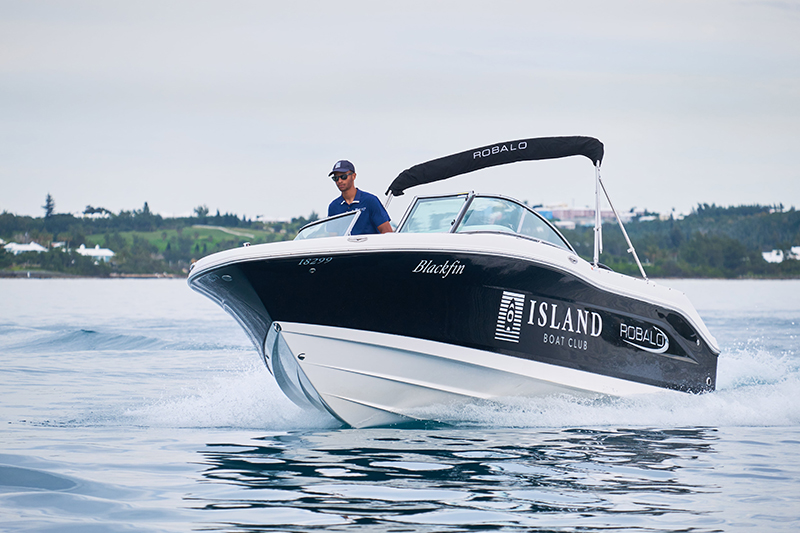 The spokesperson said, "Island Boat Club offers a variety of membership options, detailed on their website.The club is now accepting new members, with limited spaces available.
"Interested parties can pay a deposit on their initiation fee on or before May 1st to guarantee a place for the start of the 2022 summer season. Anyone interested in membership should contact Jack Bridges at membership@islandboatclub.bm to book a sea trial."
Read More About