[Updated] The police are responding to some form of an incident in the Court Street area this evening [May 23], with multiple police vehicles and officers on scene, and crime scene tape visible. Further details are limited at this time, however we will update as able.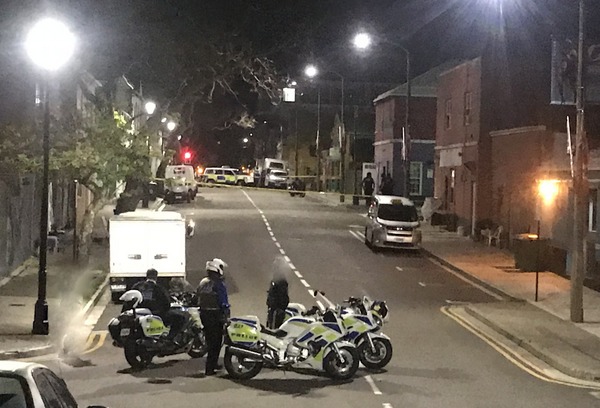 Update: A police spokesperson said, "Shortly after 9:20 pm on Saturday 23rd May, the Bermuda Police Service received several 911 calls reporting gunshots in the area of Court and Elliot Streets in Pembroke.
"Early indications are that two men dressed in all black rode north along Court Street on a black motorcycle and reportedly fired multiple shots at a group of individuals gathered near the corner of Court and Elliot streets.
"There were no reported injuries.
"Court Street was cordoned off between Dundonald and Elliot Streets while officers from the Police Forensic Unit processed the scene. Anyone with information on this incident is asked to contact the police call centre on 211, the main police number, 295-0011, or the independent and confidential Crime Stoppers number, 800-8477."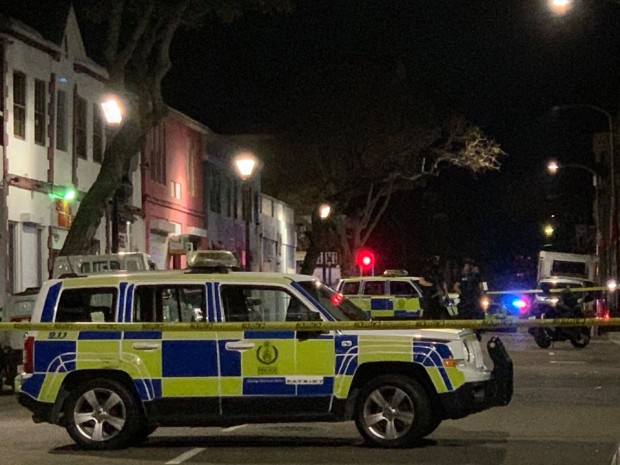 Read More About