Bermuda International Long Term Insurers and Reinsurers [BILTIR] has announced that law firm Kennedys has joined the association.
Kennedys becomes the 62nd company to join BILTIR, which represents the island's insurance, reinsurance and servicing companies who provide life and annuity products.
BILTIR Executive Director Ronnie Klein and Kennedys Partner Nick Miles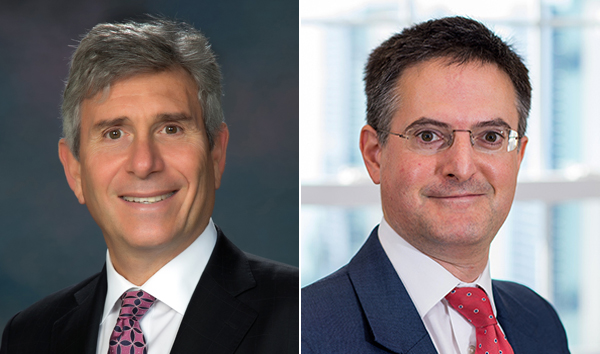 "We are excited to be joining BILTIR," said Nick Miles, a partner at Kennedys. "Bermuda's long-term business sector is of increasing importance to Bermuda and to our practice.
"We expect it to continue to grow both in number of registrants and value of assets under management and we relish the opportunity to participate in internal BILTIR dialogue regarding regulatory and other developments and to strengthen our ties with its members.
"The international firm of Kennedys Law LLP, with whom we are associated, has a strategic focus on the insurance sector, and serves long-term insurers in the UK, Hong Kong, Singapore, Latam and the United States."
"I am delighted that such a respected law firm as Kennedys has recognised the value that BILTIR brings to its members," said BILTIR Executive Director Ronnie Klein. "We look forward to benefiting from the firm's expertise as we represent Bermuda's thriving life sector through a range of complex international regulatory developments."
Membership of BILTIR grew by 11% from 55 to 61 in 2019. BILTIR member companies employ 540 people on the island and contribute more than $200 million in direct expenditure in Bermuda each year.
Read More About