A Bermudian video marketing expert is offering a free training for business owners who are interested in learning how to incorporate video into their marketing strategy.
Mikaela Ian Pearman will be hosting a new master class on Wednesday at 9pm called How to Use Video to Increase Your Sales. In the class, she will be sharing her three secrets for creating videos that convert.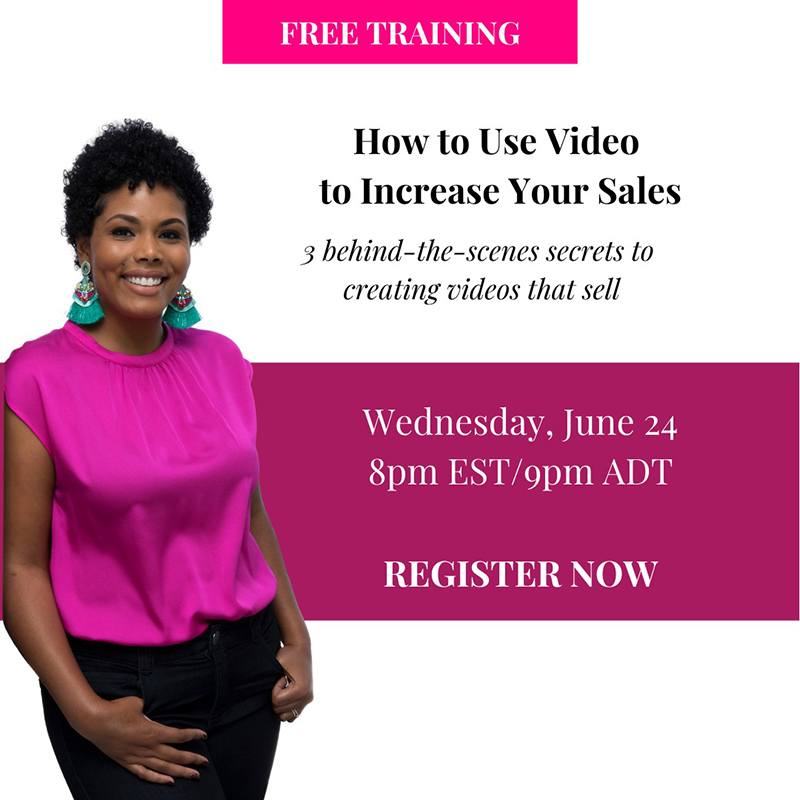 Ms Pearman mainly works womenpreneurs and teaches them how to confidently market their services and use video to grow their brand.
Her specialty is online marketing and service-based businesses. She has 13 years experience in the media/marketing industry and ten years as on camera talent.
"I'm so excited to offer this masterclass especially as more businesses are focusing on online marketing in light of the global COVID-19 pandemic. Video marketing is a key component to running a business successfully online, but so many people just don't know how to do it," she said.
"In the class, I'll be sharing the exact three things I've done in my business to consistently make and then double money during the pandemic. I want entrepreneurs to embrace video and strategically utilize it as a way to grow their business and increase sales."
Asked who the training is for, Ms Pearman said: "My ideal clients are women entrepreneurs, especially those who are new to business or new to online marketing. However, the class is open to anyone who needs help with video marketing.
"As we've seen in the past few months, many businesses have had to pivot and the online marketing space isn't easy to navigate when you're starting from scratch. This training is ideal for anyone who is looking to get started with using video to make more money or those who could are currently using video but could use some extra tips."
The webinar is one hour long and Ms Pearman will allocate time at the end for Q&A. To register, click here. Space is limited. For more information, please email mikaela@mikaelaian.com. You can also follow her on Instagram.
Read More About
Category: All, Business, technology