Select Sites Group has donated new carpeting for three rooms to the Salvation Army as they renovate their residential facilities.
Owners Chris and Starla Williams heard that the Salvation Army residential facilities were being renovated and wanted to help with the project, so they donated new carpeting for three rooms.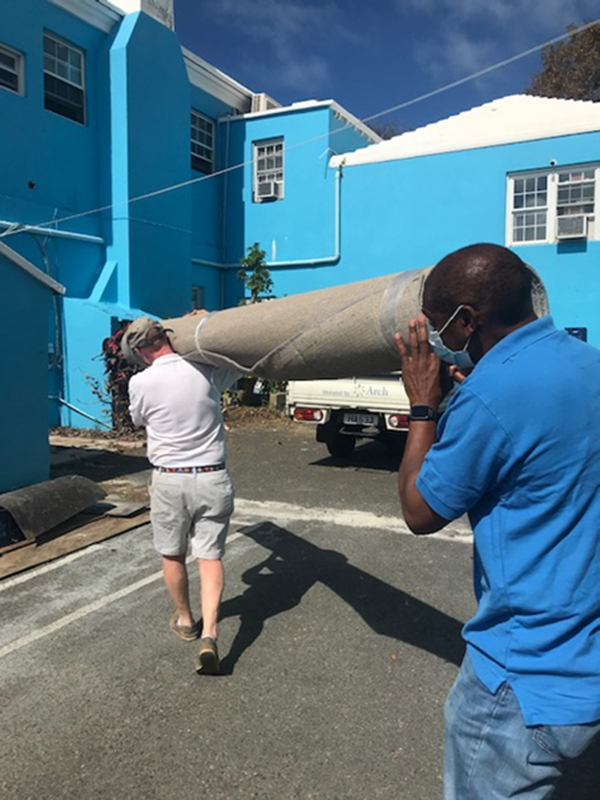 The Salvation Army's Beverly Daniels said, "As the Executive Director for Bermuda Social Services, it has never ceased to amaze me that when we in the Salvation Army have exhausted our resources, God provides, just in the nick of time.
"It appears that when we begin to search for answers as to how we might move forward, that God has already moved on the hearts and minds of people, corporations, businesses, and other churches to fill the gaps.
"As an organization that runs three residential facilities for men who have fallen prey to the ills of addiction, we are thrilled when an entity such as Select Sites Group provides us with items such as carpeting for three areas.
"This practical, tangible show of generosity is greatly appreciated. I am very humbled and encouraged by this recent gift to our organization."
The carpeting was delivered to the Harbor Lights headquarters of the Salvation Army by company owner Chris Williams and colleague Dana Bean.
Starla Williams, co-owner of Select Sites Group, said, "it's the least we could do in these incredibly challenging times. Our business has been hard hit by Covid-19 as a big part of our business is with overseas visiting groups.
"But, it's given us time to reflect on what we can continue to do to help our community. Particularly now, the Salvation Army's residential facilities are crucial to caring for vulnerable residents."

Read More About