Video marketing is a key component to building an online business that most entrepreneurs bypass because they don't know where to start or aren't confident on camera, Marketing and Video Coach Mikaela Ian Pearman said.
She will be teaching an online course, Video Pro in 30 Days, designed for business owners who want to master video marketing in order to grow their business. The course starts on Monday.
Ms Pearman says: "Video Pro in 30 Days is a four-week course with weekly live calls that will take you from feeling overwhelmed and unprepared for video to feeling confident in your ability to create and use video strategically to promote your business.
"In the course, students will go through my framework to get results: master their mindset, discover their authentic voice, learn what to say and how to say and create videos with ease."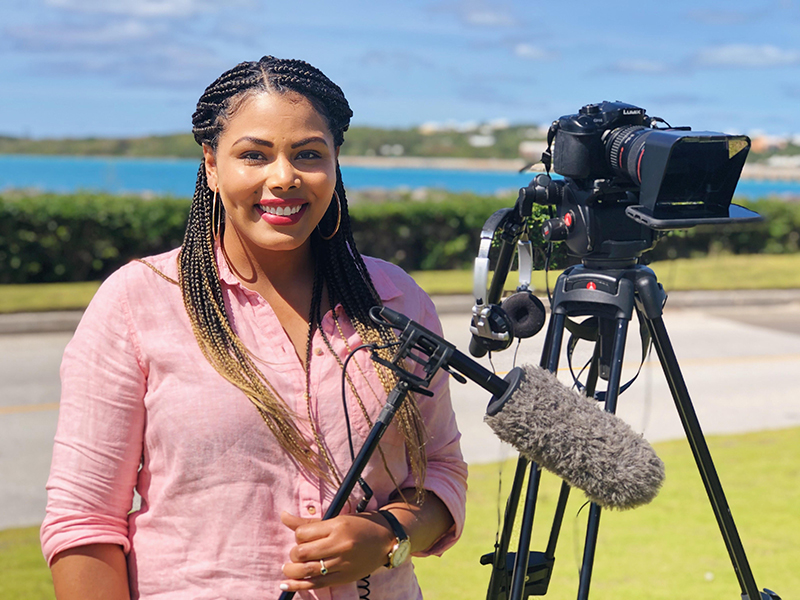 Video Pro in 30 Days starts on Monday, July 6 and finishes on August 8. Each Monday during the month of July, students will receive a new module with video lessons to learn at their own pace. Each lesson comes with supporting PDFs and worksheets to enhance the training.
Additionally, there will be live calls once a week where students can ask questions and have their questions answered if they were stuck during the lessons.
Asked who the course is for, Ms Pearman said: "Video Pro in 30 Days is for you if you feel like you don't have enough time to do video, you aren't comfortable or confident on camera, you don't know how to organize your content, you want your videos to look professional, you don't know how to edit, you worry about what people will think or you have trouble with consistency. One of these could be your struggle or all of them.
"I created this course for busy entrepreneurs who don't have a lot of time but want max results. If you do the work, you too can be a video pro."
Ms Pearman added 90% of people say a video helps them with a purchasing decision and videos are shared on social media 1200% times more than photos and test combined.
"If you have a small business, you need to be marketing your business effectively to turn followers into customers. Video is the fastest way to connect with your audience and grow your brand."
When you sign up for Video Pro in 30 Days, you automatically get access to the welcome video and orientation module. Module 1 will be delivered by email on Monday morning.
Inside the course you get four weekly lessons to learn at your own pace, four weekly live calls, PDF swipe files & curated worksheets, The Official Video Pro in 30 Days FB community w 24/7 group access, Bonus Module: Video for IG, Orientation Module and Ms Pearman's exact video creation template.
For more information or to sign up, click here. Video Pro in 30 Days is available for purchase until 11:59pm today [Tuesday] and there is a payment plan available.
Read More About
Category: All, Business, technology