[Updated] An online petition to show support Dr. Carika Weldon has been launched, with the petition attaining just over 2,200 signatures as of this writing.
Dr Weldon, who returned home from the UK in order to assist, has played a key role in the island's Covid-19 testing regime, and the petition urges people to "please show your support for Dr. Carika Weldon and all that she has done for her country."
The petition, which is listed as started by David Burch, said: "Dr. Weldon chose to come home to Bermuda to help her fellow citizens in time of crisis, at no cost to the Government. She has received the highest designation possible, a Fellowship from Oxford University which apparently is not enough for the nay-sayers.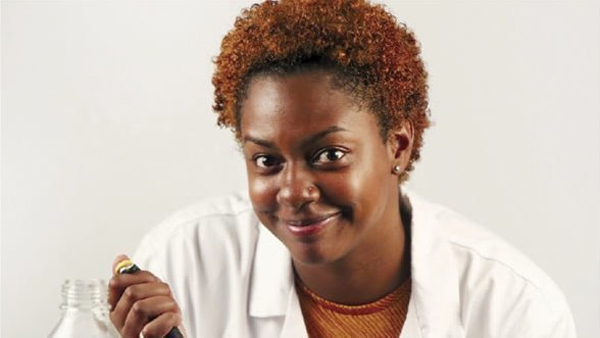 "Her credentials and character have been unjustly and repeatedly called into question by many. While she is more than qualified, she has faced unconscionable scrutiny and for all the wrong reasons. She has worked so hard to obtain all of her academic achievements, having obtained a PhD in Biochemistry. She is involved in various areas of research and is also a lecturer in Biomedical Science at a leading University in the UK.
"This has to stop! We must embrace and lift up our young scholars and support them. Women should encourage each other, not discourage, not tear down but we should celebrate their successes and achievements! This young black woman should be applauded for what she has accomplished at such an early stage of her career and we should be excitedly anticipating what she will do next, as she has only just begun.
"So, please show your support for Dr. Carika Weldon and all that she has done for her country, and let her know there are more people in this country that support her. So, sign this petition!"
You can access the petition here.
Update: Minister David Burch asked people to sign this petition late last night in the House, we are extracting the audio now and will update with his comments later tonight.
Minister Burch said Dr Weldon has been subject to "disgraceful and malicious treatment" and asked people to "cease and desist".
Update 10.11pm: Audio of Minister Burch's comments
Read More About